Is This GDP Growth Surprising?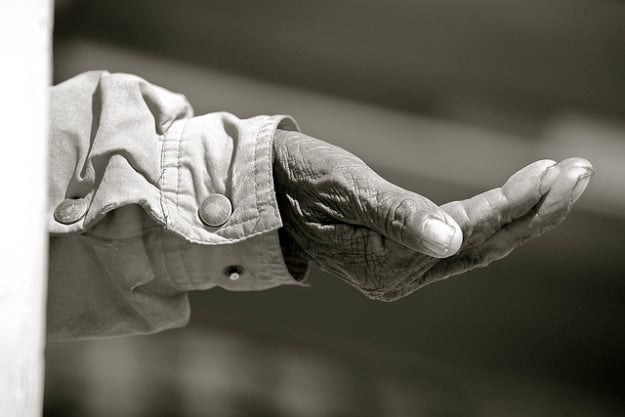 While economists had forecast that the American economy would speed up and grow at a rate of 3 percent, the growth reported by the Commerce Department Friday came in slightly below that figure. For the first three months of the year, gross domestic product expanded at an annual pace of 2.5 percent.
However, faster growth of any kind is needed. The economy grew at an annual rate of just 0.4 percent in the fourth quarter of last year, and much of the acceleration in gross domestic product was likely a result of that unusually slow growth. At the end of last year, growth was hurt by reduced restocking of businesses' inventories, but they made up for that lack in the fist quarter by adding much more product to their shelves.
Early in the year, the consumer spending growth thesis put forward by many analysts, pundits, and even several retailers themselves postulated that end of the payroll tax holiday would cause the majority of Americans to tighten their financial belts and cut way back on discretionary spending. Even several poor reports from Redbook, the ICSC-Goldman Store Sales Index, and the Commerce Department seemed to indicate that the hypothesis had become a reality. But consumer spending — which accounts for approximately 70 percent of GDP — rose as well during the first quarter. Yet, it is still unclear whether consumers will continue spending as much when the effective tax hike begins to create more of an effect, especially if wages continue to stagnate…
In addition to consumer spending, exports, housing, and business spending on equipment and software also increased, according to the Commerce Department's data.
Economists have warned that while 2013 may have begun with a strong rate of growth, it likely slowed by the end of the first quarter. Recent disappointing economic reports seem to indicate this concern has materialized. For example, employment slowed significantly in March; the Labor Department's Employment Situation report showed that the U.S. economy created a disappointing 88,000 jobs in March, a sharp decline from the 268,000 jobs added to payrolls in February. Last month's figures were a new low for the recovery and the lowest labor participation rate since 1979. Also, order for durable goods like aircrafts dropped more than analysts had expected in March.
The across-the-board, automated federal spending cuts — enacted as the part of Congress's sequester — will likely hold growth back in the upcoming quarters. Evidence of this can be found in government spending; in the first quarter, spending declined at an annual rate of 8.4 percent, after a decrease of 14.8 percent in the previous quarter.
"With fiscal tightening weighing on the spring and summer quarters, we expect weaker growth ahead," Pantheon Macroeconomic Advisers chief economist Ian Shepherdson wrote in a note to clients, seen by The New York Times. "We have seen good quarters before, but what counts is sustainability, and on that score we are deeply unconvinced."
Don't Miss: Most Americans Missed the 'Economic Recovery.