Is This Obamacare's Biggest Challenge Yet?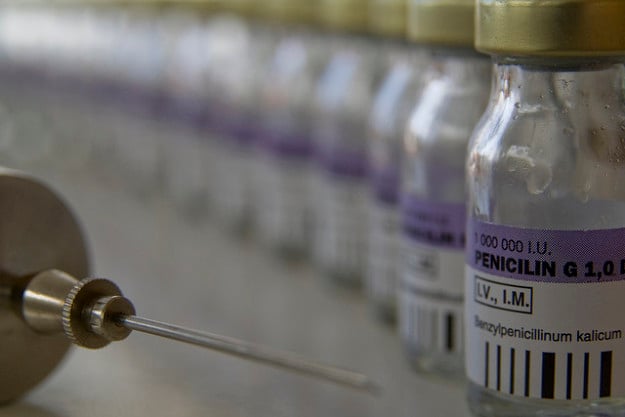 "The whole scheme is enlisting young adults to overpay, so other people can have subsidies," Dean Clancy, vice president of the advocacy group FreedomWorks, told The Washington Post about Obamacare. "That unfairness reminded us of the military draft." As he wrote in a post published on the FreedomWorks website, the Affordable Care Act should really be called the Unaffordable Act, especially when it comes to young adults in their twenties and thirties. In fact, he believes that all Americans — especially Millennials — should "burn their ObamaCare card."
Because the Affordable Care Act does not have draft cards, FreedomWorks took an image of a Vietnam draft card and affixed the word "Obamacare" to the top.
Clancy has fought the implementation of Obamacare for years, arguing that its mandate for "all Americans to purchase expensive government-controlled health insurance" is a mere ploy to keep the system from collapsing from the weight of all the uninsured Americans who enroll. "Young adults are being singled out as the group who will have to bear the brunt of preventing this collapse," he wrote. "They're being asked to sacrifice their dollars and their freedom."
It is true that Obamacare needs young enrollees. As the Millennial demographic is cheap to insure, the Obama administration needs to convince young people to sign up for insurance on the superstore-like exchanges this October in order to balance out older or sicker patients more likely to sign up for health insurance as soon as possible. Their insurance premiums will cover the big bills for the relatively small number of sick people. According to estimates made by the Obama administration, approximately 7 million people will sign up for coverage via the exchanges in 2014 and between 2.6 million and 2.7 million of those enrollees need to be young, cheap-to-insure Americans for the system to work.
Here is his list of ways Obamacare "sticks it" to young adults:
Raises insurance costs for adults under 40 (on purpose)

Reduces access to workplace health insurance

Shrinks workplace health benefits

Reduces work-hours

Kills jobs

Increases debt

Raises taxes

Is unfair

Is unnecessary

Is insulting
Don't Miss: Government Official: Obamacare Privacy Protections Months Behind Schedule
"We're trying to make it socially acceptable to skip the exchange and pay the fine," Clancy told the Post. "Our goal is directly opposite that of the administration's. Our mantra is, 'skip the exchange, pay the fine.'" He has admitted it is a difficult pitch; Clancy and his group are asking Americans to give up billions in tax subsidies that could make health insurance affordable for the first time for many of the uninsured.
Even more difficult is the argument opponents of Obamacare must make to people who are eligible for health insurance. Twila Brase, president of the Citizens' Council for Health Freedom, is attempting to make just that case. Groups such as hers "are telling people not to buy coverage on the exchanges, in an effort to bring the whole law tumbling down," noted Christopher Flavelle, a member of Bloomberg View's editorial board, in a recent article entitled "The Big Lie Goes After Obamacare." As he explained, the problem is not so much her goal, but how she is trying to accomplish it. "By seeking to exploit their ignorance about the law, the Citizens' Council is using deception to persuade them to defy their own interests," he wrote.
Speaking to Brase on the telephone, Flavelle asked what she would advise for a 22-year old who could not afford insurance outside of the exchanges. She answered that getting coverage on the exchanges is no guarantee of access to care and that it could be better to go without insurance. "He can pay his doctors directly, Brase responded, or seek charity care," wrote Flavelle.
"This campaign would be amusing, if it didn't stand a significant chance of actually persuading people to sacrifice their own health and finances for somebody else's political cause," he concluded. And it is true that many Americans, even doctors, are confused about the status of Obamacare. An April poll conducted by the Kaiser Family Foundation found that 42 percent of Americans were unaware that the Affordable Care Act was law, while a great number of doctors surveyed by LocumTenens.com said they were "not  at all familiar" with the particulars of the Obamacare-mandated online marketplaces.
Here's how the main U.S. indexes traded on Tuesday:

Don't Miss: It's All About the Fed, All the Time.
Follow Meghan on Twitter @MFoley_WSCS