3 Reasons Why This Is the Wrong Time to Buy Procter & Gamble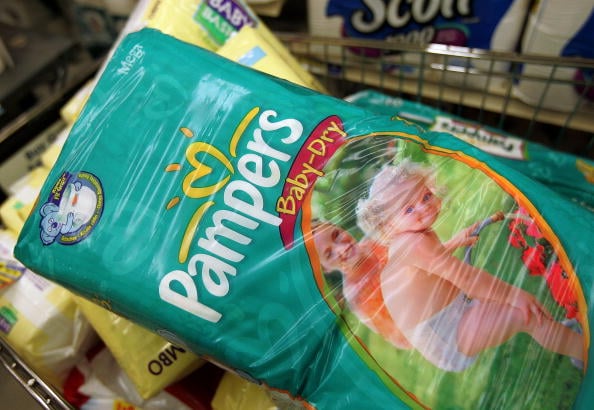 Proctor & Gamble (NYSE:PG) is the stock to buy for steady sales and profits, regular dividend payouts and dividend growth, and overall reliability. It has an incredible track record, having been in business for 176 years and having raised its dividend for an incredible 58 consecutive years. Those investors who prefer the tortoise investment strategy to the hare investment strategy tend to flock to this stock, and while it has had its share of problems, they have ben right.
Last week, P&G released its third-quarter earnings figures. The company bragged that it grew its organic sales by 3 percent from the third quarter of 2013, and this is nothing to scoff at. But if we look at the overall numbers, we see that sales were essentially flat thanks to a strong dollar. Furthermore, because of the strong dollar, only one of the company's five segments — fabric care and home care — showed net sales gains.
Therefore, the company's net revenues were not so impressive: they actually shrank by $40 million, from $20.6 billion to $20.56 billion. However, net income actually grew slightly, by about $43 million. This largely reflects the fact that commodity prices are lower today than they were a year ago.
Given these points, it doesn't seem as if there is anything wrong with P&G's business. However, the shares trade at 22 times trailing earnings, and this seems pretty rich for a company that hasn't been growing. The reason for this premium is that analysts expect P&G's profits to grow. In 2014, they are expected to come in at $4.20 per share, and in 2015, they are expected to come in at $4.54 per share. This is up from just $3.71 in the trailing 12-month period.
Is this growth likely? I'm not sure that it is. P&G certainly has a history of growth, but the amount of growth that analysts are expecting seems to be too good to be true, considering that the company is facing several headwinds.
First, as I mentioned, the company's margins improved from last year thanks to lower commodity prices. But commodity prices are beginning to rise again, and this impacts the company's input costs and its margins. Furthermore, it forces management to decide whether to eat the margin losses or to raise prices and to potentially lose sales.
Second, Proctor and Gamble simply hasn't been growing its profits in the past few years despite the fact that the share price has been rising. The company has struggled with competition, a strong dollar hitting its foreign businesses, and strong commodity prices from 2009 to 2012. If we look at the company's annual income excluding extra items, it has grown less than 5 percent from the year ended June 30, 2010, to the present day. Given this recent track record, it is difficult to assume that the company will be able to grow its profits without some specific catalyst, which I am not seeing.
Third, the global economy has generally been weak. Even though most of the world is reporting a rising GDP, we find that consumers throughout the world are struggling because of rising taxes, rising food and energy prices, and low salaries. This tends to push consumers into bargain brands, of which P&G doesn't own any.
Given these points, P&G probably isn't an appealing investment at the current $220 billion market cap. I think investors should wait for the shares to come down a bit, to 5-10 percent, before initiating a position. Furthermore, I think investors might also want to wait for the company to show signs of growth, which analysts are expecting but which history leads me to question.
With that being the case, P&G is still an excellent company, and it is one worth putting in your portfolio given its dominance in the consumer products industry and its history of solid performance and shareholder-friendly policies. I just think that now isn't the appropriate time to take a position.
Disclosure: Ben Kramer-Miller has no position in Procter & Gamble.
Don't Miss: 5 Great Personal Finance Apps to Keep You On Track.