Is Toyota Overspending on Camry Incentives?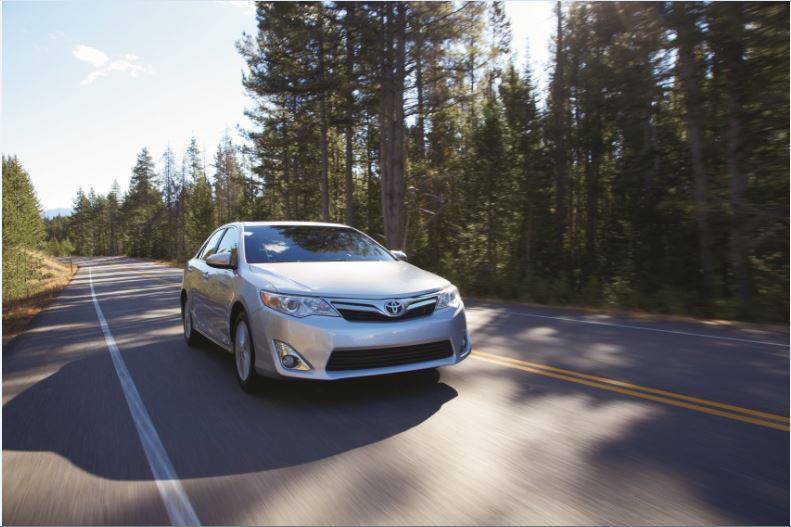 Toyota's (NYSE:TM) Camry is the best-selling car in the United States, but the Japanese automaker's incentive spending has eclipsed rivals in the midsize sedan segment. Behind the strategy is a desire to keep the Camry in its position as the car most seen moving off dealers' lots. However, Toyota spent over $650 more on incentives in August to keep Camry at the top of the pack, according to information provided by Edmunds and reported by Bloomberg.
The sales figures for the Camry are impressive, as usual. Toyota sold 44,173 units in August, according to data compiled by Reuters. That represents a 22 percent increase from the total sold in August 2012. At least part of the difference came down to incentives. In August 2012, Toyota offered $1,879 in incentives, while this past month, the automaker increased its offers to $2,560, an approximately 35 percent change.
Toyota executives made it clear that the "best-selling U.S. car" title sounds like music to their ears, and every effort would be made to keep it that way.
"The mid-size sedan market is the largest segment in the industry and we want Toyota to continue to be America's favorite car, period," Toyota's Bob Carter said at a press event Thursday, Bloomberg reports. Carter is the senior vice president of Toyota's U.S. sales division. Year-to-date sales had been down for the Camry in 2013, but the increased financial commitment by Toyota has turned the tide.
Toyota pulled Camry sales above their 2012 pace for the first time this year in August, reaching a 2.3 percent increase. Other automakers spent considerably less on incentives for midsize sedans during that month, according to Edmunds. Compared to Toyota's $2,560, the industry average was $2,193. Carter downplayed the role played by incentives.
"Our incentives, while they are up from Toyota's historical averages, they are still less than where the competition currently is," he told reporters, according to Bloomberg. Nonetheless, a look at True Car sales data for August shows Toyota is not increasing its transaction prices on pace with the rest of the industry.
Average New Car Transactions Higher Among Competition
In August, Toyota took in $29,068 in average new car prices, up 0.8 percent from August 2012, while the industry average was $31,252. Ford (NYSE:F) posted the largest increase in year-over-year transaction prices at 6.9 percent ($33,460). General Motors (NYSE:GM) also showed strong gains in transaction prices, posting a 4.3 percent gain with an average cost of $33,492.
The auto industry as a whole posted a 3.2 percent gain in new car transaction prices this August compared to the previous year, as well as a 0.5 percent increase compared to this July. Toyota lagged in both departments and even posted a -0.2 percent dip in month-to-month transaction prices, but Toyota executives wouldn't acknowledge that incentives were behind the Camry's status as a top seller.
"The bottom line is, the Camry's No. 1 because it's a great car," Carter told reporters Thursday, according to Bloomberg. That's a sentiment repeated by the car's loyal following. Toyota's overall sales for August were impressive. The Japanese automaker overtook Ford to claim the title of second-biggest brand in the U.S. Toyota expects sales in the U.S. to top 2.2 million this year, according to an Agence France-Presse report.
Don't Miss: 4 Automakers the Sector Is Buzzing About This Week.