Is U.S. Inflation in October a Sign of Economic Weakness?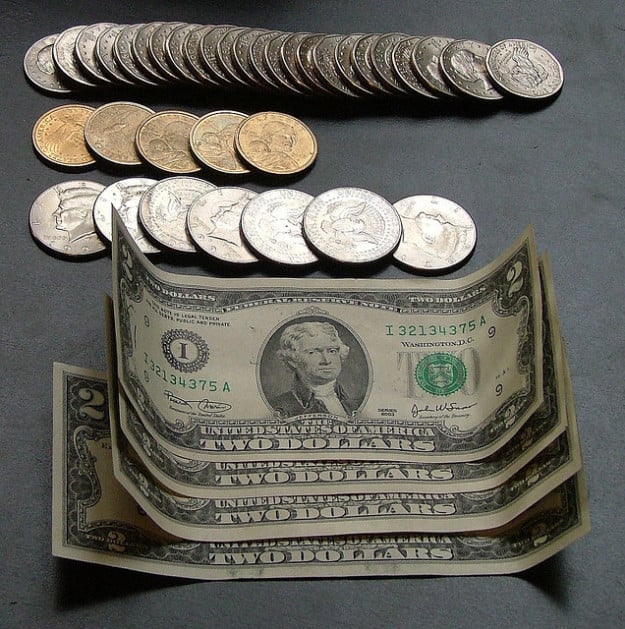 Inflation in the United States is showing its lowest levels in several years in the month of October, USA Today reports. The Consumer Price Index, a bundle of goods and services where prices are assessed in order to determine inflation rates, reported a drop of 0.1 percent in the month of October. In addition, for the 12-month period including October 2013, overall inflation rates were a mere 1 percent.
Though the month-to-month drop has been comparable with rates in the past several months, the yearly rate has been inching lower as higher inflationary periods from a year ago are phased out of the data. Core inflation, which excludes food and gas prices, showed only a small increase of 0.1 percent in the month of October, with the yearly rate holding at 1.7 percent.
For core inflation, the yearly value is closer to the Federal Reserve's target rate of 2 percent. The overall rate falls woefully short of the ideal value. However, since the Federal Reserve computes inflation using a slightly different metric, it is possible that October's data will have to be slightly altered before the Fed weighs in on the numbers. Historically, though, the Fed's has posted inflation rates that were lower, not higher, than the CPI numbers would indicate.
Among the biggest drivers of the dip in inflation were gas prices. The cost of a gallon of gasoline has been dropping steadily over the past weeks, with some forecasting that the national average will hit $3.00 before the year is out. Historically, demand for gasoline slacks during the winter months, meaning that the price drop will only be exacerbated by seasonal factors. The cost of medical equipment, devices, and services, which had been rising in past years, has leveled out of late as well.
Inflation rates are sure to be scrutinized by the Federal Reserve when discussing the possible tapering of quantitative easing. If inflation continues to lag, the central bank will probably be motivated to continue the asset purchasing, as lower inflation rates could harm consumption levels in the economy. Unless inflation picks up, it is becoming more and more likely that the beginning of the end of quantitative easing will be put back to next March, if not later.
Don't Miss: The U.S. Economy and the Curious Case of Missing Demand.