Is UnitedHealth an Obamacare Casualty?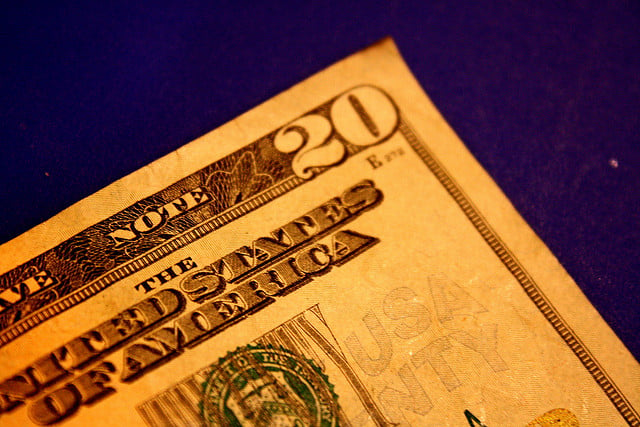 On Tuesday, UnitedHealth Group (NYSE:UNH) told shareholders to expect the Affordable Care Act to have a net drag on earnings of 90 cents to $1 per share in 2014.
Breaking down those costs, the insurer anticipated costs totaling 5 cents to 10 cents per share related the reforms of the individual market, 25 cents for cuts in funding for privately-run Medicare plans for the elderly, and 65 cents per share for the reinsurance pool and other fees, according to documents issued at a December 3 investor meeting held in New York.
The $10-billion reinsurance pool is meant to insult insurance costs from the shock of offering coverage to those previously uninsured customers or those who were enrolled in high risk plans, and UnitedHealth will pay an estimated $500 million in fees to support that pool, to be paid in the first quarter in 2015. In return for the privilege of selling insurance on the exchanges, the federal government will charge UnitedHealth fees totaling between $1.3 billion and $1.4 billion, fees that will be paid in the third-quarter of 2014. A similar caution echoed through a recent report by Morgan Stanley; analysts expect 2014 to be a difficult year for insurance companies.
On October 1, the cornerstone provision of the healthcare reform — the online insurance marketplaces — launched, selling insurance policies for coverage beginning in 2014. Three years in the making, the federal and state-run exchanges were meant to allow consumers to comparison-shop for health insurance policies in online marketplaces, which were designed to give individual customers collective bargaining power, fostering competition and driving down prices. But, to make health insurance more affordable, the healthcare reform did more than merely change how insurance was purchased. It also sought to make insurance products more affordable by corralling how much insurers could charger older policyholders, sicker policyholders, and women for coverage.
Not only that, but the law aimed at making insurance products more valuable to policyholders by requiring insurers to offer coverage proving ten "essential benefits," including free cancer screenings and maternity care. Offering these new benefits to people, accounting for new regulatory requirements — including the elimination of surcharges based on health status and the limiting of premium variations based on age — meant higher costs for insurers. However, the changes to the healthcare system mean billions of dollars will be flowing from the government coffers and private individuals to the insurance industry.
On November 20, Morgan Stanley analyst Andrew Schenker wrote in a research note obtained by the Associated Press that 2014 revenue growth will be boosted by as much $90 billion thanks to the healthcare exchanges and the expansion of Medicaid — which will result in an estimated 25 million currently uncovered people getting insurance. About half of all U.S. states have decided to expand their health program for low-income Americans under the law, which will provide all the additional funding for new enrollees for the next three years. The additional business from Medicaid could add up to 5 cents per share to earnings during 2014.
Of course, the revenue growth described by Morgan Stanley is dependent on how many Americans sign up for coverage via the exchanges. But, whatever the final 2014 enrollment numbers may be, UnitedHealth will have a much smaller number of new insurance customers than its rivals. The insurer is selling plans via exchanges in just 5 states, whereas competitors WellPoint (NYSE:WLP) and Aetna (NYSE:AET) are launching products in more than a dozen markets each. That means UnitedHealth's revenue is not reliant on the exchanges.
While UnitedHealth is expecting that earnings could be lowered by as much as $1 per share next year due to the Affordable Care Act, the company expects its own improved business performance to offset the healthcare reform law's negative effects; 2014 earnings were forecast to grow to a range of between $5.40 to $5.60 per share, up from 2013's estimated $5.40 to $5.50 per share of profit. Investors seem convinced that the company's management is capable of handling the avalanche of changes.
Boosting their confidence is the fact that UnitedHealth wagered $50 billion to replace the old fee-for-service model of health insurance with a new model, where doctors and hospitals will be financially rewarded for patient outcomes.
Shares have advanced more 36 percent this year to date, despite falling 5 percent on October 17, after the company reported a slight earnings increase that disappointed Wall Street nonetheless.
"Health reform will drive long-term profitability, but near-term earnings will likely be volatile," wrote Schenker. "While most managed care organizations should ultimately benefit under reform, we expect some to be winners and some to be challenged next year given the opportunities for enrollment growth, the potential for margin compression, and execution missteps due to reform."
Follow Meghan on Twitter @MFoley_WSCS
Don't Miss: Here's How the White House Fixed the Obamacare Website.