Is Volatility Just a Road Bump For Japan?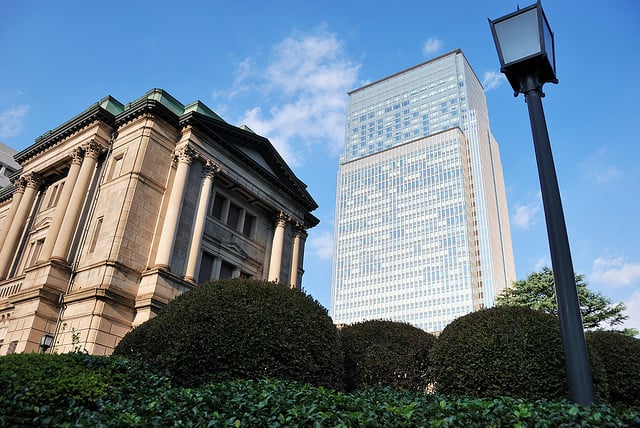 While Japan has been the best performing Asian market of the year so far, reality has been setting in recently as external factors and a slowdown of Prime Minister Shinto Abe's political force have some investors playing it safe.
While the so dubbed 'Abenomics' has resulted in massive Keynesian shock therapy to pull the Japanese economy from years of deflation, the Nikkei 225 has proved an incredibly volatile market to traverse, while nevertheless traveling to multi-year highs.
Last Friday, the Nikkei closed down 12 percent from its five-year high on May 22. However, since then, various macroeconomic concerns around the globe have picked up and the magical run endured by the Nikkei has come down from its fairy tale high.
The historically volatile Nikkei rose some 37 percent in June, a figure demonstrating that the index could fluctuate over 5000 points in a year; a daunting prospect for investors to say the least.
Moreover, Japan has not been exempt from concerns of the end of quantitative easing in the U.S. as Federal Reserve Chairman Ben Bernanke plans to wind down the monumental program. Bernanke has indicated that QE3 could be done with as soon as next year, should the U.S. economy be ready for it.
China has also affected Japan, as worries about growth there and a liquidity crunch have sent volatile tremors through the Nikkei. China's central bank announced plans recently to tighten up credit conditions in the country, before inducing a mild panic in markets, prompting bank head Zhou Xiaochuan to assuage the global marketplace that he would "adjust market liquidity to ensure overall stability."
With the Japanese index experiencing turbulence from variables outside of its control, analysts expect that investors will turn to more traditional forms of stock picking to navigate the country's wobbly market.
Shintaro Shinohara, head of equity investment at Prudential Investment Management Japan Co., says that, "While there were moves that were detached from fundamentals until now, we'll likely see a more realistic outlook on where the share price is going in relation to corporate profits."
Shinzo Abe will need to convince investors that his policy making should woo them to a more bullish overall picture of Japan once more. Tax and labor reforms have been on the agenda, but no progress has been made quite yet, deterring some fund managers from entering Japan in a big way.
Michiel van Voorst, who runs a $1.1 billion Asian-Pacific stock fund at Robeco, reduced his holdings while the political game runs its course in the tiny island-nation.
"We would like to see a clear progress on the structural-reform front. We've seen some noise in the right direction, but we haven't seen a lot of tangible policy proposals," he said.
Don't Miss: The 5 Best Dow Stocks This Year.