Is Wal-Mart Listening to its Protesting Workers?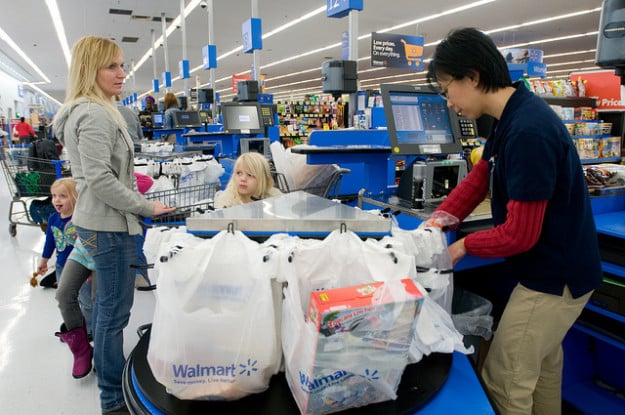 Executives at Wal-Mart Stores (NYSE:WMT) might view the company's annual shareholder meeting as a celebration of its 2.2 million associates, but not all those associates do. In fact, about 100 of them from the Bay Area, Los Angeles, Denver, Chicago, Washington, Miami and a dozen other cities will be caravanning to Bentonville, Arkansas, this week to protest the company that is celebrating them.
OUR Walmart, or Organization United for Respect at Walmart, is a union-backed group that is committed to campaigning for a greater number of full-time jobs, with predictable schedules and wages that can help them provide for their families, according to Bloomberg Businessweek. The group is expected to arrive in Bentonville by Sunday, June 2, to take their latest stand for full-time work, with a minimum yearly salary of $25,000.
Dominic Ware, a 26-year-old part-time employee who makes $8.65 an hour, said, "My plan is to make a lot of noise and be direct and be respectful."
But Wal-Mart doesn't seem to care how respectful these protesters are, explaining in a recent email composed by Wal-Mart spokeswoman Brooke Buchanan: "The Union and its subsidiary, 'Our Walmart,' is comprised of a few number of people, most of whom aren't even Walmart associates and don't represent the views of our associates. This latest publicity stunt by the unions to generate attention for their fleeting cause won't impact the festivities."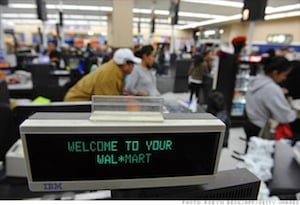 This isn't the first time OUR Walmart is expected to make news. Many Wal-Mart employees chose Black Friday to walk off the job last year and campaign for their rights. "Stand up! Live better!" They chanted for hours.
OUR Wal-Mart's next stunt promises to come at a time when the company is hurting as its factories abroad undergo internal investigation and review.
To appease its workers and discourage unions, Wal-Mart created a program in February that addresses workers' concerns by making scheduling of shifts more transparent, affording employees the opportunity to see which shifts are available for pick-up. The program began in Denver, Colorado, and Ford Smith, Arkansas, and on Memorial Day it was put in place in all U.S. stores.
Don't Miss: Will Under Armour Continue This Explosive Run?