Is Wal-Mart Shopping for a New Retirement Plan Manager?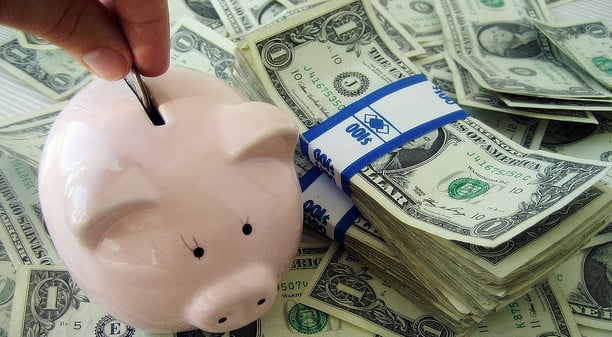 To maintain the best practices, companies should put their 401k retirement plans out for bids every five years in order to ensure the best pricing and service. But very few do, independent retirement plan consultant Martin Schmidt told Reuters. That practice could be changing as recent regulation changes now force plan administrators — including Wells Fargo (NYSE:WFC) and Bank of America (NYSE:BAC) — to disclose their fees to plan sponsors, which has, in turn, prompted more companies to put their plans up for bid. However, as Schmidt acknowledged, even when companies do consider new retirement plan managers, they switch less than 10 percent of the time.
Still, a change could be coming to Wal-Mart's (NYSE:WMT) $15.6 billion 401k program, the largest private sector retirement plan in the United States. Three sources familiar with the situation told the publication that the retailer is considering bids from retirement plan managers, a sign that the company could be considering a move from Bank of America's Merrill Lynch, the unit that has administered its program for the past 15 years. Already, according the sources, the company is in talks with Wells Fargo's retirement division.
It is unclear when Wal-Mart last embarked on similar review, but retirement plan administration commissions rarely go up for bidding.
Wal-Mart's 401k accounts are nothing special, they are much smaller than the average retirement account. But the sheer size of the company makes it a coveted client in the retirement industry. The company has more than 1.2 million people participating in its retirement plan, with each account holding an average balance of $15,000, according to retirement plan tracker BrightScope. Comparatively, typical retirement accounts in programs with more than 10,000 participants held average balances of $63,000 at the end of 2011, according to the most recent data from the Employee Benefit Research Institute.
Brightstar rates Wal-Mart's 401k plan as average compared to similar programs, highlighting that it has low management fees and average participation, but small account balances. These small account sizes, and the fact that Wal-Mart's workforce sees high turnover rates, makes its retirement program unpalatable to some administrators.
But Wells Fargo may not be turned off by those problems. "Wells Fargo has been really aggressive in moving up-market," Schmidt said, making it a credible competitor to Bank of America's Merrill Lynch. The bank does have experience serving other large retailers; in 2010, it took over Lowe's (NYSE:LOW) retirement services plan, an acquisition that added 246,000 people to its portfolio of approximately 3.6 million participants.
Despite Brightstar's average rating, the overhaul Wal-Mart gave its benefits program several years ago eliminated profit-sharing solutions that had equaled up to 4 percent of pay. In place of profit sharing, the retailer now requires employees put in their own money before receiving matching contributions of up to 6 percent of pay. "The retirement package they offer now is a lot less generous than it used to be," John Marshall — a senior capital markets analyst for the United Food and Commercial Workers capital stewardship program, an activist group that has been pushing for better working conditions at Wal-Mart — told Reuters. "The big question is will retirement benefits be the same or will they be deteriorating further?"
Follow Meghan on Twitter @MFoley_WSCS
Don't Miss: Can Nike Copy Apple's App Store Success?