Is Wal-Mart Trying to Be an Amazon Copycat?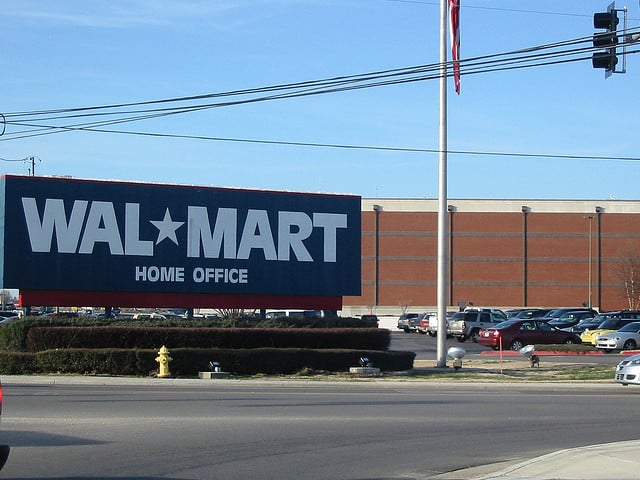 Wal-Mart Stores (NYSE:WMT) is taking a leaf out of Amazon.com Inc.'s (NASDAQ:AMZN) book by ramping up its online order fulfillment centers to make packaging, shipping, and delivery faster for online customers.
Wal-Mart announced Tuesday that it's building the company's largest fulfillment center yet, according to a report from USA Today. The warehouse is located in Bethlehem, Pennsylvania, and will have 350 full-time employees when it opens in the first quarter of 2014. Wal-Mart also recently opened a fulfillment center nearly as large as the one in Pennsylvania in Fort Worth, Texas, that will have 275 full-time workers.
The new fulfillment centers will help Wal-Mart replicate Amazon's successful business strategy of offering a huge selection of goods that can be shipped almost anywhere within two days. The Bethlehem center will allow Wal-Mart to offer same-day shipping to customers in the Northeast that didn't have access to the option before, Walmart.com CEO Joel Anderson told USA Today.
Amazon has been doing some heavy spending on its own fulfillment centers lately. Amazon plans to build five more warehouses by the of this year, which would bring its total number of fulfillment centers in the United States to 94. Those fulfillment centers are also Amazon's biggest operating expense, a bill that increased 40 percent between 2010 and 2012 as Amazon seeks to stay ahead of the shipping curve.
Shipping options from rivals like Wal-Mart and eBay (NASDAQ:EBAY) have gotten much faster and more reliable, and now Amazon has to spend to better its own shipping if it's to keep its dominant position in the e-commerce market.
Amazon would like to be able to offer same-day delivery to as much of the American population as possible, and for that, it needs to keep building those fulfillment centers. Right now, only 15 percent of the U.S. population has access to same-day delivery from Amazon. But according to recent data, Amazon would only need to build 12 more fulfillment centers than the ones already announced in locations outside urban areas to reach 50 percent of Americans with same-day shipping.
Both Wal-Mart and Amazon have also increased hiring full-time workers for the holidays. Amazon will hire 70,000 employees over the holiday season, the company announced on Tuesday, saying it expects most of those positions to become permanent. Wal-Mart announced late last month that it will transition 35,000 associates from temporary to part-time positions, and another 35,000 from part-time to full time while hiring an additional 55,000 seasonal employees during the holiday season.
Follow Jacqueline on Twitter @Jacqui_WSCS
Don't Miss: This Tax Dispute Could Complicate the Nokia-Microsoft Deal.