Is Warren Buffett's Berkshire Hathaway a Safe Bet?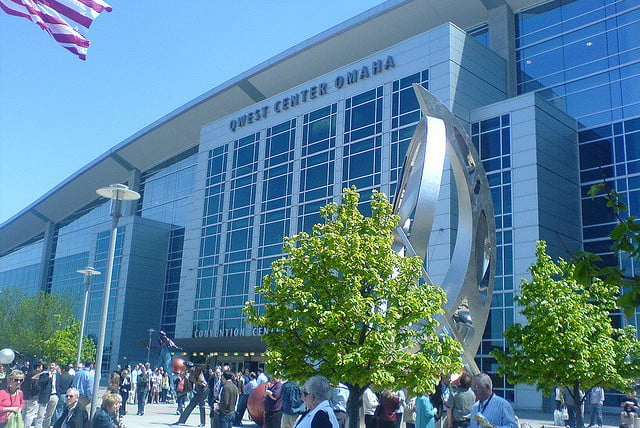 Berkshire Hathaway Inc. (NYSE:BRK.A), the multinational conglomerate holding company run by Warren Buffett, announced late last week that third-quarter profit had climbed 29 percent on investments and gains at non-insurance businesses including the railroad company Burlington Northern Santa Fe (BNSF), Bloomberg reports.
Berkshire's subsidiaries — which include businesses that haul freight, insure cars, generate electricity, make building supplies, and sell various products — has positioned itself as one of the safest investments as the U.S. economy improves and consumer demand and the housing market continue to improve over time. Bill Smead, chief executive officer of Smead Capital Management, told Bloomberg that acquisitions and investments had positioned Berskhire as "an all-in bet on the U.S.," with a "lot of earnings leverage."
The raw numbers showed Berkshire's net income rose $5.05 billion, or $3,074 per share, from $3.92 billion, or $2,373, year over year. Operating earnings, which exclude some investment results, ended up slightly lower than the estimates by three analysts surveyed by Bloomberg — estimated to hit a $2,403 average, the operating earnings were reported at $2,228 per share. Class B shares fell 0.2 percent to $114.99 in New York after the results were released.
According to Bloomberg, Berkshire made gains on several investments, including bets on Goldman Sachs Group Inc. (NYSE:GS), General Electric Co. (NYSE:GE) and Wm. Wrigley Jr. Co.; altogether it added $1.86 billion to earnings before tax and posted a $427 million gain on derivatives in the quarter.
Buffett exchanged warrants in Goldman Sachs and GE after the quarter for common stock, with both deals having been made during the 2008 financial crisis. Berkshire also made a profit of $680 million when Mars Inc. agreed to pay a premium to repurchase bonds used to help the company acquire Wrigley. BNSF' Railway's contribution to earnings amounted to $989 million compared with $937 million one year earlier. MidAmerican Energy Holdings Co. added $472 million, up from last year's $438 million, while earnings from manufacturing, retail, and service units rose to $1.16 billion in the three months ended September 30 — the same period in 2012 brought earnings of $991 million.
While the housing market turnaround hit a bit of a snag in July and August, Buffett said last week that the U.S. economy is making progress and still remains a strong bet over the coming years. At an October 23 event at the New York Public Library, Buffett said, "It's coming back," adding, "Pricing is better in almost all markets by a reasonable percentage from a few years ago."
Underwriting profit from Berkshire's insurance units declined 57 percent to $170 million due to a rise in the severity and frequency of claims overseen by Geico. Still, investment income from insurance units added $861 million compared to last year's $733 million in the third quarter.
Berkshire's stock portfolio was valued at $106.8 billion on September 30 after being valued at $103.3 billion at the end of June.
Don't Miss: Can Oil Companies Spend Their Way Out of Industry Headwinds?