Is Whole Foods in a Whole Lot of Trouble?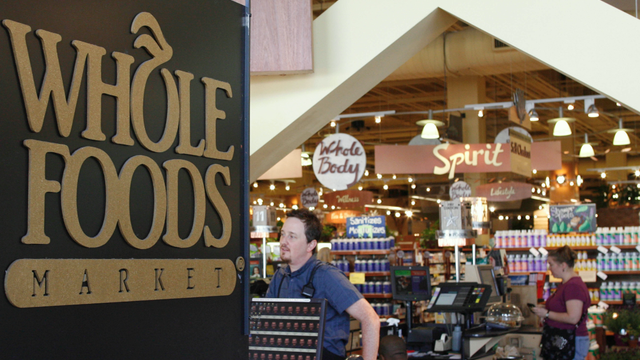 Whole Foods Market (NASDAQ:WFM) could be in hot water if it fails to talk its way (in English) out of this one.
The company's English-only language policy is now under the microscope after two employees at an Albuquerque Whole Foods store alleged that they were suspended for a day after complaining about the rule that bans them from speaking Spanish to each other while on the job, NBC reported Friday.
But Whole Foods spokeswoman Libba Letton asserts it was merely a misunderstanding, contending that once the store probed into the details of the complaint, it found that the two employees were suspended with pay for being "rude and disrespectful" in the office, rather than for speaking Spanish to each other. Their behavior caused their suspension, and they were never told by Whole Foods that they couldn't speak Spanish to each other.
According to NBC, Whole Food's English-only language policy states that all English-speaking workers must speak English to customers and other employees while on the clock, unless the customer speaks another language. However, now that the policy is more openly publicized, Whole Foods is fielding widespread criticism, regardless of the employees' behavior and the real reason behind their suspension.
Advocates have already started online petitions, demanding that the company change the rule that prohibits other languages from being spoken on the clock. State director of the New Mexico League of United Latin American Citizens has already threatened to launch a nationwide boycott of Whole Foods should the company refuse to changes it policy within one week. He believes the policy violates New Mexico's state constitution.
Whole Foods is currently re-examining its policy as it prepares to discuss it as its all-leadership conference next week.
Don't Miss: Businesses Gear Up For National Doughnut Day.