Is Zynga Seriously Considering This Extreme Brand Expansion?
Shares of Zynga (NASDAQ:ZNGA) marched steadily upward on Monday, gaining over 8 percent by late afternoon trading. Shares are now up 43.5 percent this year to date, with 34 percent gains since its earnings release on February 4.
"The biggest highlight of the quarter was seeing our team deliver a successful sequel in FarmVille 2," commented CEO and founder Mark Pincus in the company's fourth-quarter and full-year earnings. "In 2013, we're excited to bring this new class of social games to mobile phones and tablets and build a network that offers an easier, better way for people to play together."
This is pretty standard fare for Pincus and the beleaguered social-game developer. The company has redoubled its focus on just a few flagship titles, recognizing that profits in the game industry are made through blockbuster names. But Zynga, dissatisfied with simply releasing a sequel, is reportedly taking its FarmVille title to the next level…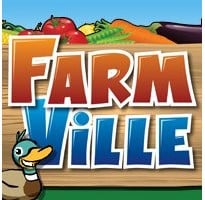 Deadline reports that Brett Ratner, the director of Hercules, is teaming up with Six Eleven Media to produce a television serious based on the FarmVille title."FarmVille is one of the most exciting brands out there today and its cross-platform opportunities are endless," said Ratner in a statement.
No television network is currently attached to the proposed show, but Zynga could probably figure out its own distribution through existing video platforms and its heavy hand in social networking. "I am thrilled to be expanding the brand with existing fans and also engaging a whole new audience," continued Ratner.
The comment about brand is right in line with Zynga's new direction, which again is focusing on a few key titles instead of spreading itself thin.
Don't Miss: 3 Reasons Why Facebook Will Outperform.