It's a Small World, After All — Disney Moves to China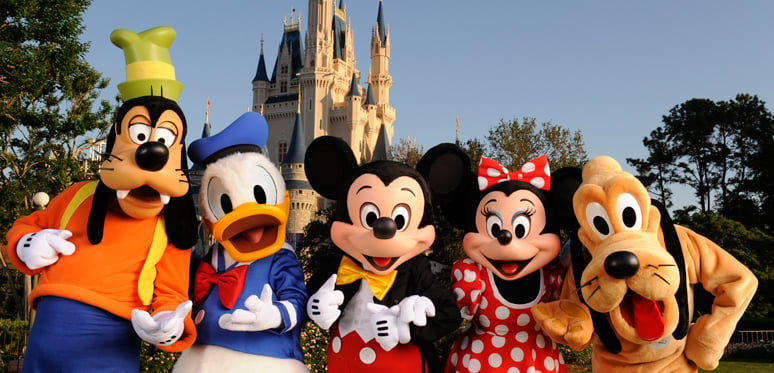 China's growing middle class is attracting an increasing number of U.S. retailers, and the next interested company comes straight from Walt Disney Studios in Burbank, California.
According to Reuters, Walt Disney Co. (NYSE:DIS) is the latest to announce plans to open its first store in the country, and it wants to open that store in Shanghai by early 2015. The 53,000-square-foot space will be located in Shanghai's financial district and will include a retail floor with an outdoor plaza area.
The California-based company announced its China plans Thursday. Reuters reports that Stanley Cheung, Walt Disney Co.'s executive vice president and managing director of greater China, said, "China's flagship Disney Store will feature the largest and most diverse collection of Disney products by local and international designers."
Disney already operates a theme park in Hong Kong, but its latest plans reveal the company's interest in further expanding its presence in mainland China. In fact, Disney is already scheduling its first resort there by the end of 2015.
First debuting in 1987, the Disney Store has been successfully attracting consumers to its 340 locations for years, the company said in a press release. Disney continues to expand its presence as it branches into new markets, and it now views China as an especially lucrative market thanks to its growing middle class and reported interest in its consumer goods.
Disney's China announcement comes just on the heels of a similar statement made by Wal-Mart Stores (NYSE:WMT) on Thursday. The world's largest retailer is unlike Disney in that it already has 398 China-based stores; however, the company still reaffirmed its goal this week of opening 110 facilities in China between 2014 and 2016 on top of the 30 it has already opened this year.
The Bentonville, Arkansas-based retailer's aggressive China plans reflect that it, too, recognizes the country's growing middle class as important to its business, but it has also combatted flattened demand in the region due to the shifting of China's retail sector, a reality both Disney and Wal-Mart now face.
Don't Miss: '50 Shades of Grey' Lands a New Lead.