It's Time to Pay Attention to Threshold Pharmaceuticals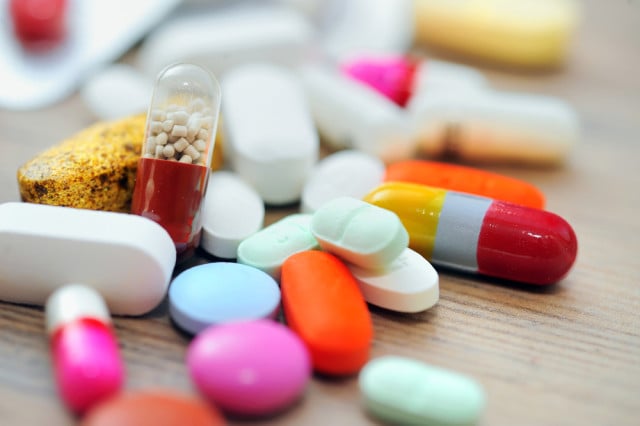 With all of the recent activity in biotechnology stocks, it can be easy to forget about a small-cap stock that hasn't released as much news as some its peers. However, that should change over the next 12-18 months. Threshold Pharmaceuticals (NASDAQ:THLD) is a research-driven biotechnology company dedicated to the discovery and development of tumor-targeted therapies to improve the lives of patients with cancer.
Threshold Pharmaceuticals has been concentrating on the development of TH-302, a therapy under evaluation for the treatment of soft tissue sarcoma, pancreatic cancer, and other solid tumors. The company's pipeline is based around the concept of hypoxia. Hypoxia is a condition in which the body or region of the body is deprived of adequate oxygen supply. Studies have shown that hypoxia is often a characteristic of malignant tumors.
Over the past two years, shares of Threshold Pharmaceuticals have appreciated by more than 200 percent. Early in 2012, the company began to gain serious trading momentum as it released several important news announcements in short order.
The biggest announcement came in February 2012, when Threshold Pharmaceuticals announced a deal with Merck KGaA. The deal represents a global licensing opportunity worth up to $550 million. Under the terms of the deal, Threshold Pharmaceuticals received an upfront payment of $25 million with the potential to receive up to $525 million in milestone payments. According to the company's third-quarter financial report, Threshold Pharmaceuticals has already received $97.5 million in upfront and milestone payments.
Investors looking to the future will notice that Threshold Pharmaceuticals has developed a very deep pipeline with the following candidates:
TH-CR-406: Currently being evaluated in a Phase 3 trial of TH-302 in combination with doxorubicin compared with doxorubicin alone in patients with metastatic or locally advanced unresectable or metastatic soft tissue sarcoma.
MAESTRO: Currently being evaluated in a Phase 3 trial of TH-302 in combination with gemcitabine compared with gemcitabine in combination with placebo in patients with locally advanced unresectable or metastatic pancreatic adenocarcinoma.
TH-CR-413: Currently being evaluated in a Phase 2 trial of TH-302 administered in up to 40 patients with advanced melanoma.
The first two trials are the ones that investors should be focusing on, as Threshold Pharmaceuticals expects to release results from each of those trials in late 2014/early 2015. The results are likely to decide the future of Threshold Pharmaceuticals.
Threshold is currently valued at just over $200 million. However, that seems to be a little light based on the deal struck with Merck KGaA and the market potential in each of the indications that Threshold is pursuing.
The initial deal with Merck KGaA called for milestone payments of up to $545 million, which is about more than 2.5 times the current market capitalization of Threshold Pharmaceuticals. The company has already collected nearly $100 million of that amount.
Investors wondering how much revenue Threshold could generate from each of the two primary indications should look at the potential market size of each treatment. It is estimated that there approximately 280,000 new cases of pancreatic cancer every ear.
Since there are currently zero effective treatments for this type of cancer, Threshold could potentially dominate the market upon approval. Assuming a fairly conservative yearly treatment expense of $50,000 per person per year, potential revenue generation could be around $14 billion per year worldwide. While Merck KGaA will get the bulk of worldwide revenue generation, Threshold will still receive milestone payments and a significant part of the revenue generated within the United States.
A much smaller market is the one for soft tissue sarcoma. The National Cancer Institute estimates that there were roughly 11,000 new cases diagnosed in 2013. Like pancreatic cancer, there are currently no effective treatments, so Threshold has a major opportunity to capture first mover advantages.
It should also be noted that Baker Brothers, one of the top biotech funds in the world, owns more than 1.85 million shares of Threshold Pharmaceuticals. Based on Threshold's current price, that holding is valued at over $8.7 million. Investors are likely familiar with the recent investment success that the Baker Brothers have had in companies like Acadia Pharmaceuticals (NASDAQ:ACAD), Pharmacyclics (NASDAQ:PCYC), and Seattle Genetics (NASDAQ:SGEN).
While Threshold Pharmaceuticals isn't guaranteed to generate the same investment return that Acadia Pharmaceuticals, Pharmacyclics, and Seattle Genetics have, the future certainly looks promising knowing that the Baker Brothers are strong believers in the company's platform.
Follow Tom on Twitter @tommymeyer82.
Don't Miss: Here's How the White House Fixed the Obamacare Website.