J.C. Penney: Climbing Out of the Abyss or Falling Further?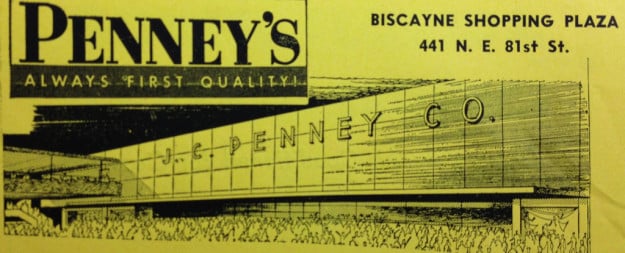 J.C. Penney (NYSE:JCP) surprised no one when the company reported another quarter of steep losses brought on by ongoing weak sales and heavy clearance sales. For the three month period ended May 4, the department store suffered a net loss of $348 million, or $1.58 per share — a figure twice the $163 million, or 75 cents per share, the company lost in the year-ago quarter. Sales slid 16.4 percent to $2.67 billion, in line with the warning executives gave last week.
Still, shares slipped just about 2 percent after earnings were reported Thursday because many analysts termed the loss as a remnant of former Chief Executive Officer Ron Johnson's tenure. This stance indicates that Wall Street has faith that the new leadership can exact improvements in the retailer's finances. Chief Executive Myron Ullman worked to reinforce that sentiment when he told investors that J.C. Penney was emerging from what he called an abyss. However, he cautioned that it would take time to fix the company's numerous problems.
Johnson's efforts to steer J.C. Penney away from its image as a discounter contributed to a 13 percent drop in customer traffic and a 25 percent fall in revenues in fiscal 2012. In his opinion, the department store chain needs offer consumers more upscale products rather than the company's traditional private labels, even though those items create a much more profitable business with higher margins. But Johnson's team "openly disparaged the house brands," noted The Wall Street Journal, despite the fact that they accounted for approximately half of the retailer's sales. St. John's Bay, an in-house brand, once brought in $1 billion a year in sales before Johnson eliminated its women's line.
With this vision guiding his turnaround efforts, Johnson envisioned a cluster of boutiques that showcased hip but affordable products that would take the place of these house brands. But his attempt to revitalize the chain and transform its business, from pricing to customer experience, did not happen. The change of the company's pricing structure — which eliminated coupons and massive sales in favor of prices 40 percent lower  – drove customers away instead of drawing them in.
Since Ullman, who preceded Johnson as chief executive, returned to the company, shares have risen nearly 40 percent. He has taken steps to reassure vendors, strengthen its finances, and win back shoppers. As for a full recovery, Ullman noted in a conference call with analysts that it "won't happen overnight," but adde, "Rest assured, we recognize the magnitude of the challenges that we face."
The new chief executive never once mentioned Johnson by name during the call, but he did indirectly praise one of his efforts; Ullman said that the brands brought in by his predecessor — like home goods designer Jonathan Adler and clothing designer Nanette Lepore — were attractions that bring in new customers. But, after burning through $948 million cash during the first quarter to set up the new boutiques, including a new home goods section that will be launched in June, the company has no plans to roll out additional shops just now, according to Ullman.
"There is a good deal of work ahead, but by listening to our customers and providing the shopping experience they want, we are confident we will deliver for them and improve performance for the benefit of our suppliers, associates, and shareholders," he said in the earnings press release.
But beyond the company's self-made problems, J.C. Penney must also contend with economic challenges. Earlier this week, rival retailers Kohl's (NYSE:KSS) and Macy's (NYSE:M) reported lower-than-expected same-store sales for the quarter, which were attributed to more cautious lower-to-middle class shoppers.
Follow Meghan on Twitter @MFoley_WSCS 
Investing Insights: Does J.C. Penney Have Good Upside Potential?