J.C. Penney Decides Martha Stewart Deal Isn't Worth a Lawsuit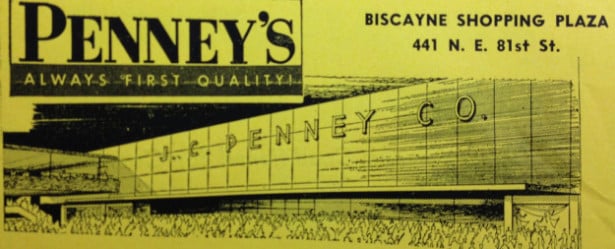 Rather than wait for Justice Jeffrey Oing to rule on whether J.C. Penney's (NYSE:JCP) 10-year, $200 million deal with Martha Stewart Living Omnimedia (NYSE:MSO) violated Macy's (NYSE:M) pre-existing, exclusive licensing deal with Martha Stewart, CEO Mike Ullman "made the decision for the judge," a source briefed on the situation told the New York Post. "They definitely are not going to carry [Martha Stewart home goods] any longer and [they are] not waiting for the court ruling."
Through that source, the Post learned that Ullman said Stewart's "designs aren't that great" and that "they're nothing that your normal Joe Schmoe can't come up with."
Former J.C. Penney CEO Ron Johnson initially inked the deal with Stewart's company in December 2011. The plan was for the Martha Stewart-branded home goods products to be first in a new wave of products that would mold the retailer's identity into the "cheap chic" esthetic, a concept similar to the one Johnson employed in his makeover of Target (NYSE:TGT).
In order to steer J.C. Penney away from its image as a discounter, the former CEO believed that the department-store chain needed to offer consumers more upscale products, rather than the company's traditional private labels that were created in-house, even though these items created a much more profitable business with higher margins.
His turnaround for J.C. Penney was rooted in the boutique concept, in which the department store's floor space would be reorganized into a cluster of small designer shops. J.C. Penney's home-goods department would showcase Stewart's merchandise — $65 serving bowls, $37 muffin pans, $30 towels — in one of those boutiques.
The retailer was once the go-to place for home products like bath towels and window treatments, and Johnson's plan to redesign J.C. Penney into a cluster of approximately 100 boutiques was his strategy to recapture that reputation. The home goods department was the place to begin revitalizing the company. Home products are an important draw for department store shoppers, and so J.C. Penney's years of neglect in that segment and its uninspired products have pushed many customers into the arms of competitors.
J.C. Penney's sales illustrate this customer migration. Last year, the home product category accounted for 12 percent of its sales, compared to 21 percent six years earlier. In addition, sales per square foot in its home products department fell by more than half in that same period. In 2008, the retailer's $3.7 billion in home products sales came in just below those of Macy's, but last year, they amounted to just about one-third of its rival's sales.
However, for J.C. Penney, sales and the Macy's lawsuit have proved that Martha Stewart-branded merchandise was not the right product line to spark any growth in sales.
The Martha Stewart deal prompted Macy's to sue J.C. Penney, with the company arguing that its own deal with Martha Stewart gave it exclusive rights to sell her bed, bath, and kitchen products, despite the fact that Penney's lawyers argued standalone shops such as the Stewart boutique were allowed under the contract.
Originally, Oing blocked J.C. Penney from selling items like bath towels and tableware under the Martha Stewart label. However, he later refused to expand the injunction to include goods labeled "JCP Everyday" — the generic-sounding brand name Stewart products were sold under after the judge's initial ruling. The judge determined that he could not ignore the economic harm a more expansive injunction would have caused. Still, Macy's could be entitled to damages depending on the outcome of the case. A decision is expected to be made in the next couple of days.
For Macy's, Stewart's line is the biggest seller in its home goods department, but for J.C. Penney, her products have been selling poorly under the JCP Everyday label. Analysts believe the prices may be too high for the average J.C. Penney customer, especially when they are sold under that name. Now, many of those items have been marked down as much as 50 percent.
Follow Meghan on Twitter @MFoley_WSCS
Don't Miss: Smithfield May Be Chinese-Owned by Friday.