J.C. Penney Desperate for Cash, Microsoft Wants Mulally: Morning Buzzers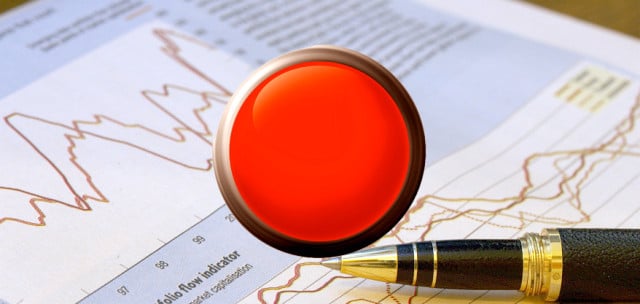 U.S. stock futures fell this morning as concern about the budget has cut back on the growth the market achieved yesterday. Investors are worried that lawmakers will be unable to reach a budget agreement by Monday's deadline, which could lead to a government shutdown. A report released this morning showed that consumer spending rose slightly in August. Investors are closely watching economic data for signs that the economy has recovered enough for the Federal Reserve to begin cutting back on stimulus.
Futures at 8:30 a.m.: DJIA: -0.32% S&P 500: -0.42% NASDAQ: -0.39%
Here's your cheat sheet to what's buzzing this morning:
Nike (NYSE:NKE) shares are up this morning as Nike's fiscal first-quarter earnings topped expectations, posting a 34.4 percent growth to 86 cents a share. Analysts had estimated that figure would be 78 cents. Revenue grew 4.5 percent to $6.97 billion. Nike reported strong sales in the U.S. and internationally, but sales in China slipped. Basketball, running, soccer, and men's training equipment sold particularly well during the quarter.
Microsoft (NASDAQ:MSFT) is leaning towards Ford (NYSE:F) CEO Alan Mulally as the top choice to replace Microsoft CEO Steven Ballmer, though Nokia (NYSE:NOK) head Stephen Elop is still in the running. Although Mulally has never worked for a tech company, he helped turn Ford around in the wake of the financial crisis without a government bailout. At first Mulally expressed reluctance to leave Ford for Microsoft, but according to sources who spoke to All Things D, he's warmed up to the idea in the past few weeks.
JPMorgan Chase (NYSE:JPM) CEO Jamie Dimon has been in talks with U.S. Attorney General Eric Holder that are reportedly making good progress towards reaching a settlement on various investigations into JPMorgan, although a final agreement hasn't yet been reached. The deal being discussed would require JPMorgan to pay $11 billion to settle the various investigations, according to the Washington Post. Dimon and Holder are arguing over whether the bank will have to admit to wrongdoing and avoid criminal prosecution. Holder has been criticized for treating big banks too lightly, and Dimon is looking to put the various scandals behind the company.
J.C. Penney (NYSE:JCP) has had a rough week. Shares plummeted in after hours trading on Thursday night when J.C. Penney announced that it would be offering 84 million shares, confirming rumors that the retailer is desperate for cash, Forbes reports. CEO Mike Ullman went on the offensive this week, saying that J.C. Penney is "pleased with its progress thus far in the Company's turnaround efforts and the traction its initiatives are starting to achieve," in a statement seen by Forbes. But the announcement of the stock offering, which the retailer said would be used for "general corporate purposes" undermined Ullman's efforts to put on a brave face.
Follow Jacqueline on Twitter @Jacqui_WSCS
Don't Miss: 3 States Where More Than 1 in 5 People Receive Food Stamps