J.C. Penney Gets a Breather In the Macy's Lawsuit and 4 Other Hot Stocks
Falling global sales of PCs have led Dell Inc (NASDAQ:DELL) to reconsider its global marketing strategy. China will be a thrust market and the company will increase its presence in the country by targeting emerging demand in smaller cities falling within the tier 4 to tier 6 categories. "We're looking to double our store footprint over the next couple of years in China,"  said Peter Marrs, Dell's executive director for Asian-Pacific end-user computing sales. "It's a big, big effort for us and it requires a huge number of dollars." Dell will also launch more tablet PCs, in different sizes and focused on the business segment, and boost its sales force as well as marketing budget in the country. What of the impending buyout of the company? That shouldn't affect the company's plans for growth in emerging markets and China, says Marrs.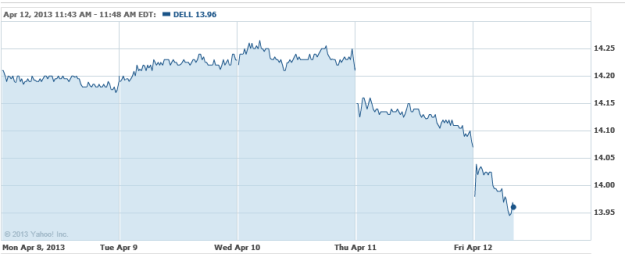 According to Bloomberg, breaking news from the Macy's (NYSE:M)-Martha Stewart (NYSE:MSO)-J.C. Penney (NYSE:JCP) lawsuit: J.C. Penney managed to secure a dismissal of Macy's claim of unfair competition for selling Martha Stewart designed products. However, a claim for tortious interference remains to be faced by JCP.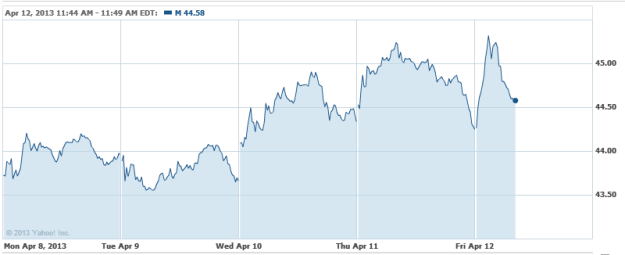 News Corp (NASDAQ:NWS)-owned Shine Group may acquire Big Talk Productions, the eighth-largest independent film and TV production house in the U.K. Big Talk had revenues of 21.9 million pounds in 2012 and is the force behind successful TV productions such as Youngers and Spaced and films such as Shaun of the Dead and Hot Fuzz. It is currently producing Threesome for Comedy Central,  ITV1 drama The Town and, for the BBC, comedy series The Job Lot and Our Men. BBC acquired a 25 percent stake in Big Talk in 2008. According to sources, the deal could be worth 20 million pounds.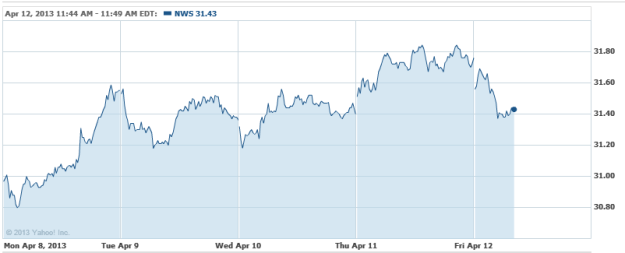 A bearish outlook painted on Mankind Corporation (NASDAQ:MNKD) by an article in a prominent financial website may be pressuring the stock, now down over 8 percent at $3.95. The author says the company's flagship diabetes drug, Afrezza, may fail its AFFINITY 1 Phase III Trial, and that the stock has already seen a sizable rally, with retail investors picking up the tab as they get cheered by hype built up by many of the major news wires.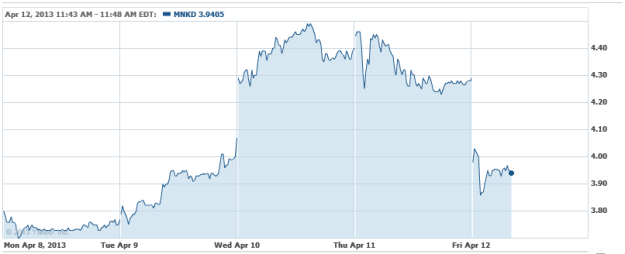 Don't Miss: Student Debt Weighs on Graduates Seeking Homeownership.