J.C. Penney Gets Boot From S&P 500 on Black Friday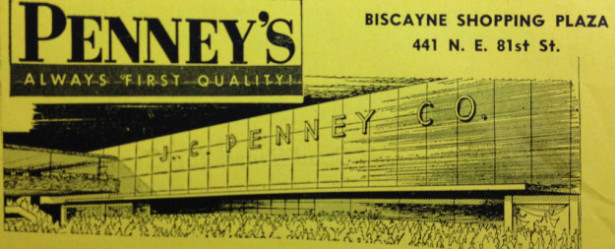 Department-store chain J.C. Penney (NYSE:JCP) was among the founding members of Standard & Poor's 500 Index when it was constructed in 1957, as was Campbell Soup (NYSE:CPB), General Mills (NYSE:GIS), and Chevron (NYSE:CVX). But the retailer has struggled in recent years, and as its sales have continued to drop, investors have bid shares ever lower.
As of Friday, the stock had plummeted 55 percent since the beginning of the year, making it the worse-performing on the S&P 500. Similarly, the company's market capitalization has dropped 37 percent to $2.7 billion, and that drop drew the attention of the S&P 500. That $2.7-billion level is "more representative of the mid cap market," according to a statement made by S&P last week, which announced on Monday that the company would be dropped from its 500 index. With J.C. Penney's exit, there are only 68 of the original S&P 500 members remaining. Like the century-old retailer, original constituents such as Eastman Kodak (EKDKQ.PK) and Sears (NASDAQ:SHLD) recently have been replaced. Replacing J.C. Penney will be door lock company, Allegion (NYSE:ALLE-WI).
The particular irony of the story is that the company will depart the index on November 29 — Black Friday. While Black Friday is increasingly becoming "a relic of years gone by," according to Belus Capital Advisors strategist Brian Sozzi, it still tops all other days in terms of sales. Last week's release of third quarter earnings made it clear that sales are exactly what J.C Penney needs. Of course, by no means will the loss of J.C. Penney's spot have any direct connection to its Black Friday sales, or even holiday season sales, but the timing of the move is symbolic of how far the company's fortunes have fallen.
On the surface, the retailer's third-quarter earnings were disappointing. J.C. Penney's $1.81 per-share loss surpassed analysts' expectations for a loss of $1.71 per share. There was a reason for the steep loss: the lingering effects of the disastrous turnaround attempt by former Chief Executive Officer Ron Johnson.
Throughout the year, his successor — Mike Ullman — was forced to implement aggressive markdowns to clear out the merchandise left over from the fourth-quarter of 2012 when a 32 percent decline in sales left a huge backlog of inventory. Sales did continue to decrease in the third-quarter, dropping to $2.78 billion. But that decrease was roughly in line with analyst expectations, and the decline potentially covered improving same-store sales figures. The company announced earlier this month that same-store sales, a key metric of retail health, rose 0.9 percent in October. It was the first time same-store sales grew since December 2011.
Furthermore, Ullman told analysts during the earnings conference call that the company was "encouraged" by improving sales trends in the first weeks of November. "The turnaround at J.C. Penney is taking hold," Ullman added. "It's hard work with no quick fixes, but our customers tell us they love the changes." But there could be problems for J.C. Penney; as the company implemented price cuts to clear unpopular inventory, profit margins shrunk during the third quarter. Yet, even here, Ullman expressed confidence. "Margins are not improving as much as sales, but we are making progress," he explained. Further, with sales and margins making progress, the company maintained that the rumors about an impending bankruptcy are "unequivocally false." As Ullman said, "the company's financial position is strong."
It seems investors believe that claim. After bottoming out at a 52-week low of $6.24 on October 22, investors have cautiously bid shares up more than 30 percent on the hope that improving same-store sales were an early precursor to growth in profit and revenues. The tough third-quarter results apparently did not change that opinion — shares gained more than 8 percent in pre-market trading after results were released on November 20. But the road to recovery will be long if that goal is ever reached.
Earlier in October, investors were bidding shares of J.C. Penney to new lows, worried that the company had little future. The particular concerns were sales and cash burn. In late October, ratings firm Fitch depicted a troubling for the company's finances, projecting a free cash flow shortfall in 2014 that "will require additional external funding," even though more than $3 billion worth of liquidity has been injection so far this year.
As shares of J.C. Penney's beleaguered stock plummeted in September and early October, the word most often following any mention of the century-old department-store chain was bankruptcy, or at least a whisper of bankruptcy. Bankruptcy talk began at the end of September after Goldman Sachs analysts downgraded the company's shares based on worries of a growing liquidity problem. Emerging data indicated that the company had posted worse-than-expected sales during the back-to-school shopping season, and that revelation, plus rumors that the company's need for more financing, ran contrary to the nascent turnaround narrative that investors had begun to believe after second-quarter results.
The effect of Johnson's attempted makeover has cast a long shadow over the company's operating performance. In April, Ron Johnson's tenure as J.C. Penney's chief executive officer came to a close. Alongside his name in the history books are the grim set of numbers that characterized the company's operations under his guidance: the 25 percent plunge in revenues, the 50 percent decline in stock price, the 13 percent drop in customer traffic, and the $2.25 billion in financing it required. These dismal figures came as Johnson attempted to remake the company's image.
In order to steer J.C. Penney away from its image as a discounter, the former CEO believed that the department-store chain needed offer consumers more upscale products rather than the company's traditional private labels, even though these items create a much more profitable business with higher margins. He also transformed the company's pricing structure so that it reflected "everyday low prices" and launched a plan to organize the retailer's floor space into a cluster of small designer boutiques in an attempt to revitalize the company's business. The results of these changes were an even worse financial situation.
Follow Meghan on Twitter @MFoley_WSCS
Don't Miss: Beyond Casserole: 6 Alternative Sweet Potato Recipes for Thanksgiving.