J.C. Penney in Cash Hunt and 4 Other Hot Stocks
J.C. Penney (NYSE:JCP) has reportedly hired Blackstone (NYSE:BX) in an advisory role to help manage its fast-disappearing hoard of cash, and to raise about $1 billion to meet store renovation expenses, inventory build-up ahead of the holiday and back-to-school seasons, and promotion and other stores operations costs. Sales have been falling relentlessly, resulting in lower cash flow from operations, and though the retail chain has a so-far unutilized credit line worth $1.85 billion, it might not draw on the same for fear of sending the wrong signals to investors. Raising debt financing is prohibitively expensive given the company's poor ratings.  One option may therefore be to sell an equity stake in the company to a reputed investor, thereby convincing creditors and shareholders that value still exists in the company.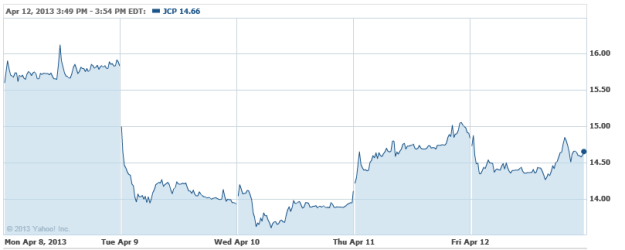 Electronic Arts (NASDAQ:EA) lays off an unspecified number at its Montreal studios, though a figure of 200-250 layoffs that was being bandied about has been rejected by the company as too high. One article claims the lay-offs are a precursor to a gradual shutdown of the EA Montreal studio. "EA is sharpening its focus to provide games for new platforms and mobile," a statement from the company said. "In some cases, this involves reducing team sizes as we evolve into a more efficient organization. These are difficult decisions to let go of good people who have made important contributions to EA, and whenever possible we retrain or relocate employees to new roles. Streamlining our operations will help ensure EA is bringing the best next-generation games to players around the world." The current layoffs are a new round following on top of layoffs made last month.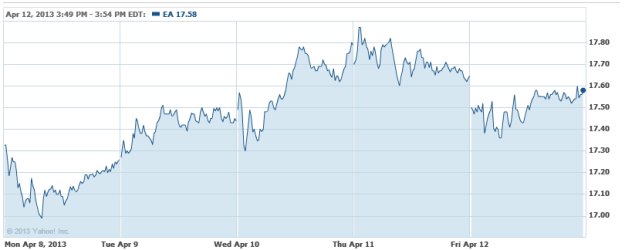 Walter Energy (NYSE:WLT) is down over 1.4 percent today despite encouraging preliminary results for its Q1 that reflected better met coal sales and realizations, higher production and lower costs. The company looks forward to a better performance in the rest of 2013 as the market shows stronger demand and improved pricing "with second quarter benchmark prices of $172 per metric ton for hard coking coal and $141 per metric ton for low vol PCI." Other coal companies don't appear to share the optimism, however.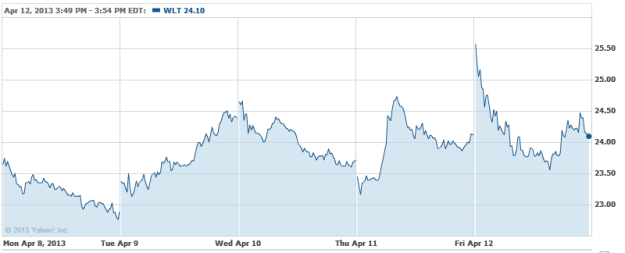 IMAX (NASDAQ:IMAX) finally gets its hands on a large-enough venue to host global premieres of its blockbuster action films. A 94-feet screen and seating for 986 people at the former Grauman's Chinese Theatre (since renamed TCL Chinese Theatre) make it the largest in terms of seating capacity among the more than 730 theaters Imax operates worldwide. The Imax theatre is likely to open September and will feature stadium seating, a new Imax sound system and digital projector.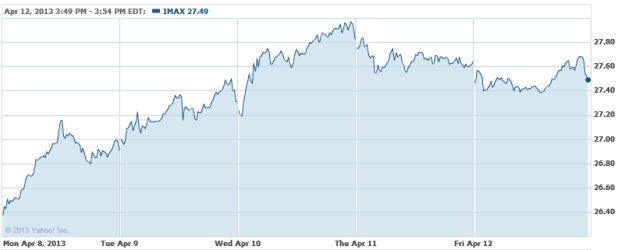 Don't Miss: Will Pepsi Explode Higher?