J.C. Penney Lands a Loan, Protalix Rides on Approval, and 3 Other Hot Stocks
J.C. Penney (NYSE:JCP): It appears that all the shuffling and negotiating has paid off, as the retailer was able to land $1.75 billion in loans with a five-year structure that uses its real estate holdings as collateral. Outstanding debt will now be able to be paid off, and the company can finance its ongoing working capital requirements.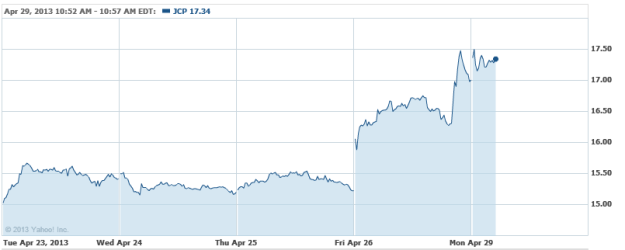 Protalix BioTherapeutics (AMEX:PLX): Type I Gaucher disease treatment UPLYSO has garnered approval for use in Chile and Mexico, sending the shares of Protalix up almost 5 pecent. The drug has already been approved in the U.S., Israel, and Brazil, and is developed and commercialized in collaboration with Pfizer (NYSE:PFE).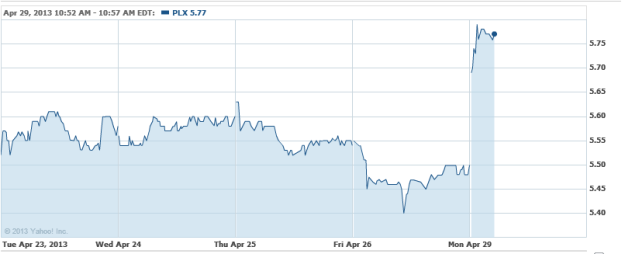 Banco Santander SA (NYSE:SAN): CEO Alfredo Saenz has announced that he will be stepping down from his post at the bank, to be replaced by Javier Marin. His resignation comes after a long legal battle that centered over the argument that criminal records had an affect on the ability to work in banking. The 70 year-old Saenz is  handing the reigns to the 46 year-old Marin, who was head of the global insurance, asset management and private banking division.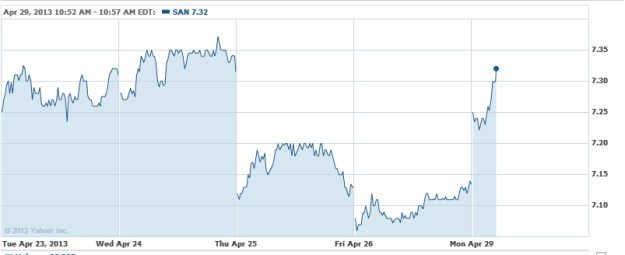 Merck & Co. (NYSE:MRK): Merck has entered in to a 60/40 deal with Pfizer (NYSE:PFE) to co-develop and commercialize ertugliflozin, an "investigational oral sodium glucose cotransporter (SGLT2) inhibitor" being evaluated for the treatment of type 2 diabetes. Under the deal, Pfizer receives $60 million up front, and may be entitled to additional payments down the road.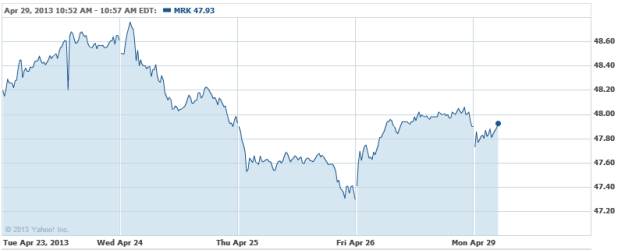 Don't Miss: Is J.C. Penney Getting a $1.75 Billion Band-Aid?