J.C. Penney Moves Up On Sales & Liquidity Reports and 2 Other Hot Stocks to Watch
J.C. Penney & Co. (NYSE:JCP): Current price $8.06
Shares are up more than 6 percent in mid-morning trading Tuesday, after the historic department store chain said that an important sales barometer improved in September over August, and also that it expects that to have sufficient liquidity at the end of the year. Penney's said that revenue at stores opened a minimum of a year fell by 4 percent in September year-over-year, but still that was a 5.8 percentage point rise over August. Beyond that, the retailer said that its online sales rose 25.3 percent last month compared with 2012, after an 10.8-percent gain in August.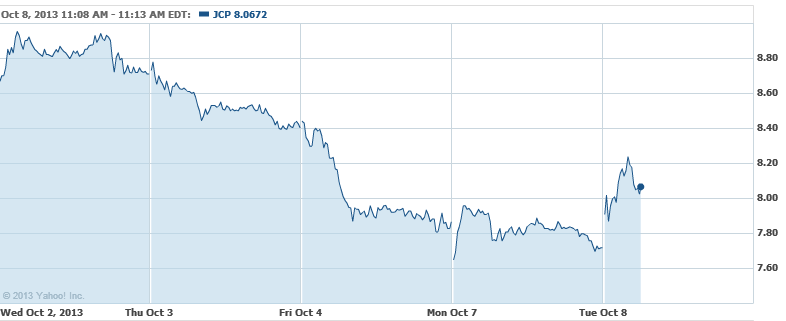 Talisman Energy Inc. (NYSE:TLM): Current price $12.89
Late Monday, the activist investor Carl Icahn tweeted that he has a stake of almost 6 percent in the Canadian oil and gas firm, which apparently has sent the shares up by more than 1.5 percent in extremely heavy trading on Tuesday. Icahn said Monday that he holds 61 million shares in Talisman, making him its largest shareholder. Predictably, he also indicated that he may have conversations with its management concerning its strategic alternatives and board seats.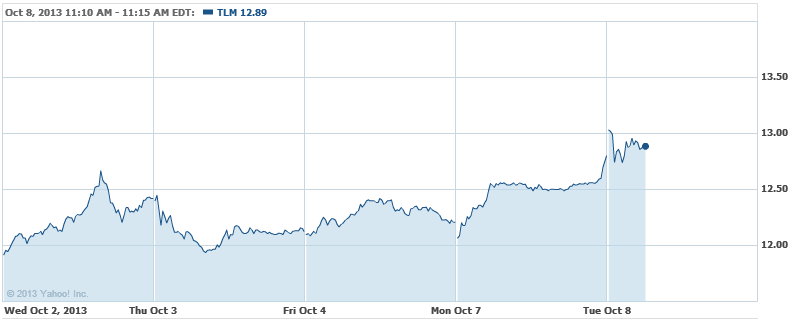 Tower Group International Ltd. (NASDAQ:TWGP): Current price $4.55
Tower shares have fallen the most since its 2004 initial public offering, down about 40 percent Tuesday, after the insurer decided it had to add to reserves and also recorded an impairment of goodwill. The firm is increasing money it sets aside for lines that include workers' compensation and commercial auto coverage by some $365 million, subsequent to a review of the size of reserves it has to cover losses from 2009 to 2011, according to a Monday statement after the close of regular trading. Besides that, the company will also take a goodwill impairment charge of $215 million, linked with its commercial, specialty, and reinsurance businesses.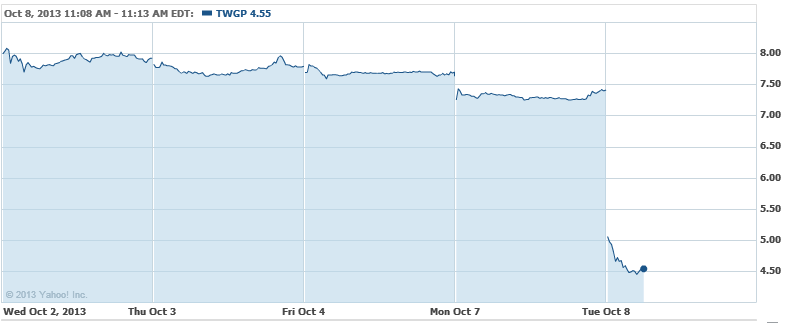 Don't Miss: Will iPhone 5S Motion Sensor Problems Throw Apple Off Balance?