J.C. Penney Names Company Veteran to Head Home Goods and 2 Other Hot Stocks to Watch
J.C. Penney & Co. (NYSE:JCP): Current price $8.09
According to a company memo viewed by Reuters on Thursday, Chief Executive Myron Ullman has named a 25-year company veteran to lead J.C. Penney's home goods section, filling a large executive position as he endeavors to rebound sales. Ullman told employees in the memo that Jan Hodges will assume the job of senior vice president, general merchandise manager for the home goods section effective November 1. Nevertheless, shares are down around 2 percent Friday morning in heavy trading.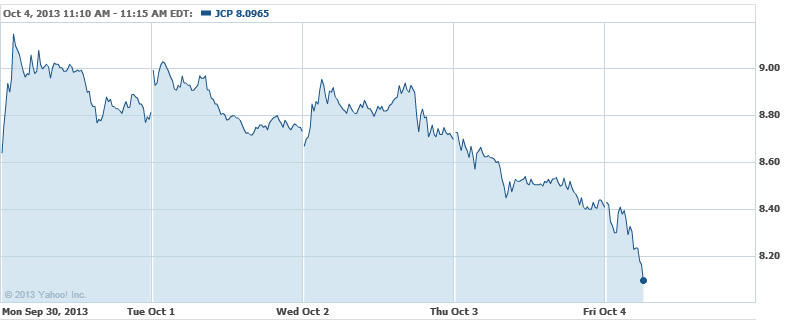 Discovery Laboratories, Inc. (NASDAQ:DSCO): Current price $2.77
On Friday, Discovery Laboratories announced that the FDA has agreed to its updated product specifications for Surfaxin (lucinactant) Intratracheal Suspension, which was okayed for the prevention of respiratory distress syndrome in premature infants at high risk for RDS. The firm has begun the manufacturing of Surfaxin for its planned commercial introduction in the fourth quarter. Surfaxin is the first FDA-approved synthetic, peptide-containing surfactant available for the prevention of RDS in premature infants and the sole approved alternative to animal-derived surfactants currently used today. Discovery is a specialty biotech firm dedicated to advancing a new standard in respiratory critical care.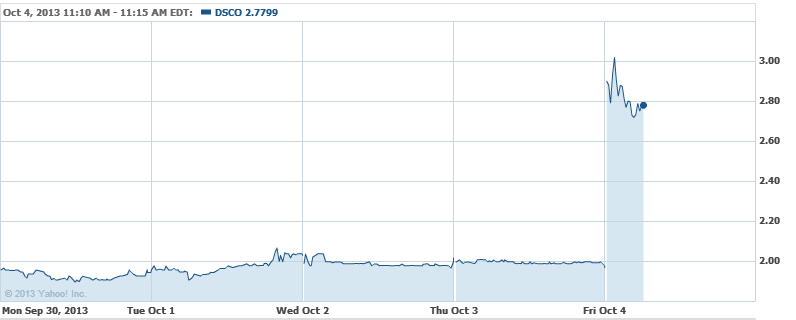 Potbelly Corp. (NASDAQ:PBPB): Current price $
Shares of sandwich chain are up some 135 percent in their IPO on Friday at around $32.85 mid-morning. The restaurant chain, whose biggest shareholder is Starbucks Corp Chief Executive Howard Schultz, raised roughly $105 million after pricing its offering of 7.5 million shares at $14 per share, which was just above its expected price range. Potbelly's 295 outlets are mostly located in the Midwest, but it is also a popular fast meal place in Washington D.C., in which it has a cluster of outlets inside a few blocks of the White House.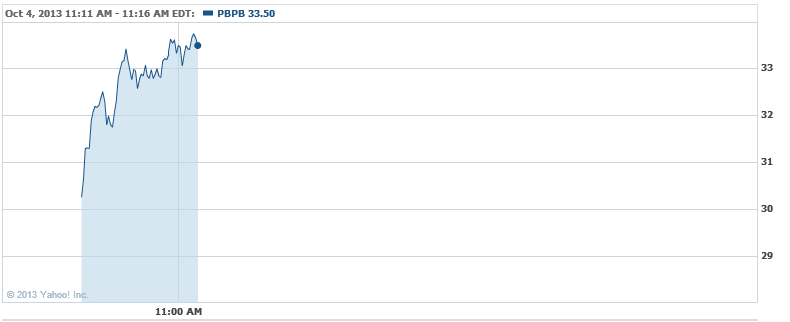 Don't Miss: Security Researchers Outwit Apple's Find My iPhone Feature.