J.C. Penney Pops After ITG Raises Sales Forecast and 2 More Heavily Traded Stocks to Follow
J.C. Penney & Co. (NYSE:JCP): Current price $8.15
Penney's shares are up about 8 percent on Friday afternoon, subsequent to ITG Investment Research raising its sales forecast for the historic department store chain, pointing to "improving sales trends" in five of the last seven weeks. The stock hit a 32-year low of $6.24 just last week. Analyst John Tomlinson at ITG wrote in a research note that he now expects comparable sales to be down by 4 percent for the third, instead of down the 6 percent of his previous forecast.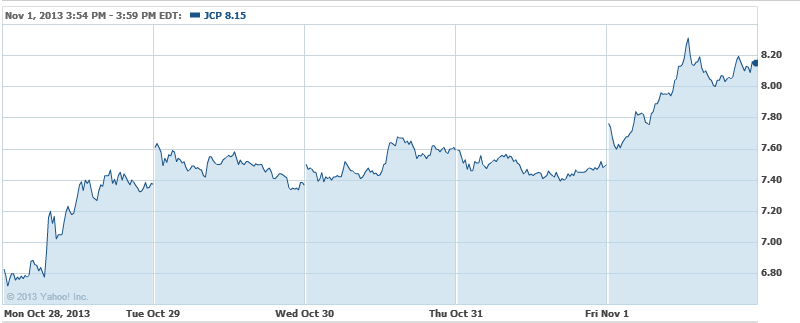 Dole Food Company Inc. (NYSE:DOLE): Current price $13.66
On Friday, Dole announced that its stockholders have okayed, at a special stockholder meeting, the previously reported merger agreement through which its Chair and Chief Executive David H. Murdock will purchase the approximately 60.5 percent of its outstanding common stock that he and his affiliates do not already own, at $13.50 per share in cash. Votes approving the merger came to approximately 63.8 million shares, or 70.6 percent of Dole's outstanding shares of common stock.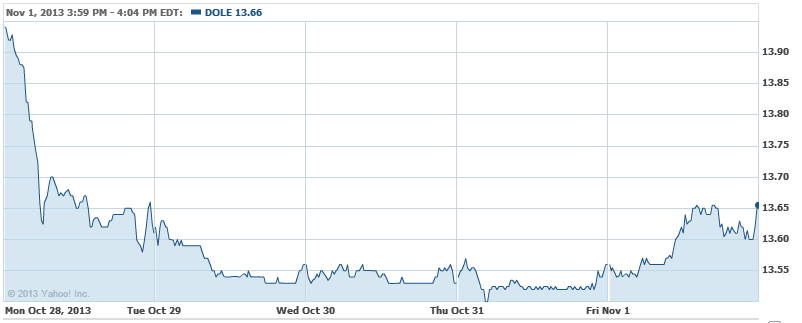 Barrick Gold Corp. (NYSE:ABX): Current price $17.98
Barrick shares declined Friday by over 7 percent as the company suspended work on a South American facility and announced plans for a $3 billion stock sale to help repay debt. The company announced Thursday that it suspended construction work on its Pascua-Lama mine on the border of Chile and Argentina but that the project might resume should the outlook for metal prices improve. The suspension will reduce Barrick's capital spending by $1 billion in 2014. On the same day, Barrick said that it was selling 163.5 million shares at $18.35 apiece.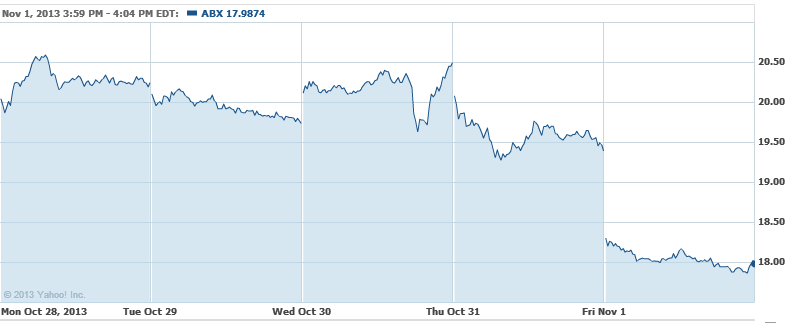 Don't Miss: Can a Combined Office Depot and OfficeMax Compete with Staples?