J.C. Penney Reports Its Earnings, Amazon Faces British Parliament, and 3 More Hot Stocks
J.C. Penney (NYSE:JCP): Hardly surprisingly, J.C. Penney scored two narrow misses on its earnings and revenue for the quarter, in results that were announced after the bell on Wednesday. EPS of -$1.31 missed by $0.35, while revenues of $2.64 billion narrowly missed by $0.08 billion. As was expected, the company was burning through cash: from operations, $752 million was spent, against the $577 million a year ago. Cash used for capex fell at $214 million, versus the $107 million from the year ago quarter, and in total, the company went through nearly $1 billion in cash for the period in comparison to the $684 million from 2012. CEO Mike Ullman said, "We are looking forward, not back" in regards to the increased spending.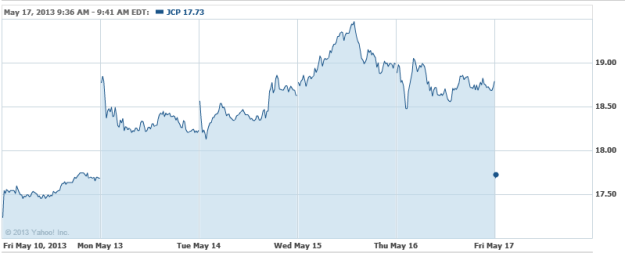 Amazon.com (NASDAQ:AMZN): Amazon has been called to testify before British Parliament, to clarify its how its activities in the U.K. justify its low corporate income tax bill, Reuters reported. The company is following on the heels of Google (NASDAQ:GOOG), which was grilled by the same committee for similar issues on Thursday. Amazon paid only $9 million in income tax on about $23 billion worth of sales to British customers over the past six years, and the company argues that it should only pay tax in Luxembourg – as it operates a single business in Europe from there — rather than multiple independent subsidiaries across the region.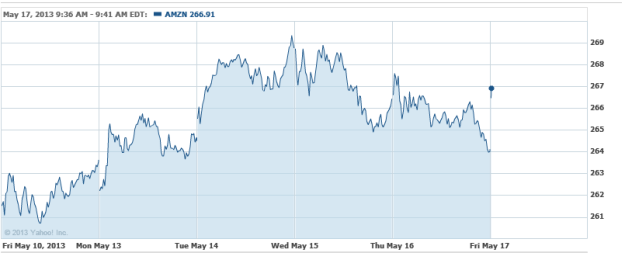 EnteroMedics (NASDAQ:ETRM): Shares rose 15 percent in pre-market before pulling back, when the company announced that it has concluded a "pre-Premarket Approval" application meeting, where the FDA said that once the company's application for the Maestro Rechargeable System's VBLOC vagal blocking therapy is approved, and a detailed review of the data is conducted, the company can "anticipate presenting the PMA before a future FDA Advisory panel."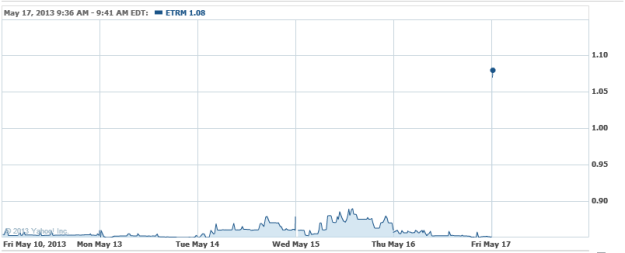 British Petroleum (NYSE:BP): Although the deadline for damage claims from the 2010 Deepwater Horizon disaster is still 11 months away, the overseer of the claims is beginning to prepare himself for a flurry of late entries that will find their ways to his desk. Of 165,877 claims filed, his office has found 40,970 eligible for payment, with a total value exceeding $3.2 billion — and he's expecting to breach 200,000 before the settlement is closed.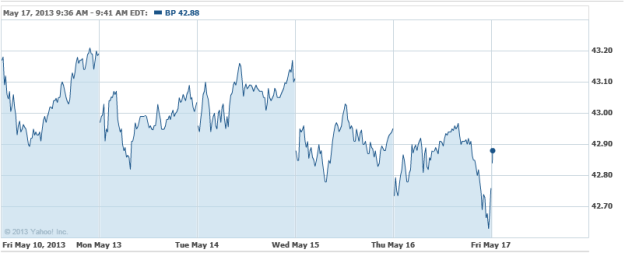 Northrop Grumman (NYSE:NOC): The defense contractor has announced that it will be authorizing an additional $4 billion share repurchase program, with the intention of retiring 25 percent of its outstanding shares over the next two to three years. Total share repurchase program is up to $5 billion now.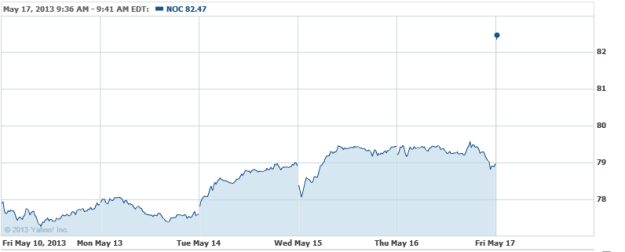 Investing Insights: Will Macy's Continue to Make New All-Time Highs?