J.C. Penney Rings Up a Shares Surge Thanks to Improved Forecast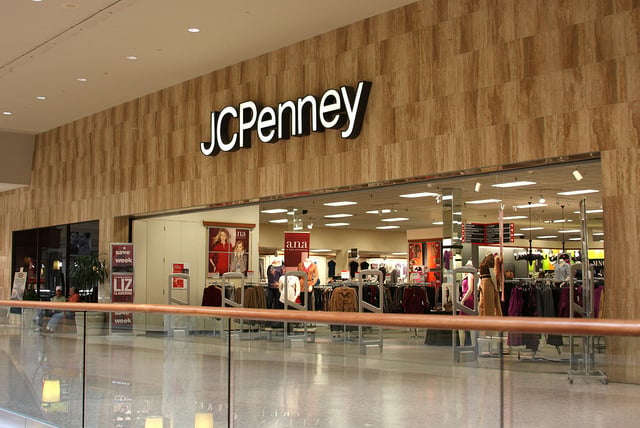 J.C. Penney (NYSE:JCP) shares surged Wednesday after the struggling retailer released its financial results for the fiscal third-quarter that ended November 2. Penney reported a third-quarter loss that widened to $489 million, or $1.94 a share, but shares still climbed after CEO Mike Ulmann offered improved sales forecasts and indications that the company is on the mend. The retailer finished at the close in New York up 8.38 percent at $9.44.
J.C. Penney revenue declined in the third quarter 5.1 percent to $2.78 billion, with both revenue and profit missing expectations, but despite the losses, Ulmann helped buoy investor confidence by citing improving business and the upcoming lucrative holiday shopping season as reasons that investors should expect future gains from his company. According to the Financial Times, he asserted, "Our strategies to reconnect with customers are beginning to take hold, and this became increasingly clear as the quarter progressed."
Ulmann also pointed out that the report doesn't reflect J.C. Penney's improvement in the early weeks of November, and the reality that the retail environment that the company workedwith in the third quarter was "still sluggish." Last week, the Plano, Texas-based company reported that its October sales rose 0.9 percent from a year ago, and that reflects J.C. Penney's first increase since December 2011.
CEO Ulmann has worked hard to reverse the restructuring plan launched in 2011 that ultimately threw J.C. Penney into crisis. His predecessor, Ron Johnson, aimed to make the company younger and trendier by pulling back on discounts and certain clothing brands, but that effort proved to be a bad idea when revenue and profit tumbled along with the retailer's share price. For a while, it looked unlikely that Ulmann would successfully be able to turn things back around for J.C. Penney, but now with this lastest forecast, some investors are reviving their optimism.
According to the Financial Times, along with a sales forecast, executives also explained in the company's earnings call Wednesday that it had access to cash and cash equivalents of $1.2 billion, and by the end of the year it expects that figure to grow to more than $2 billion of liquidity. UBS analyst Michael Binetti highlighted this improved cash position in a note to analysts Wednesday, but he also warned that bearish investors would maintain that the company only managed improved sales growth in October due to big discounts that hurt its overall gross margin.
Nonethless, the retailer's comparable store sales and gross margin improved sequentially throughout the quarter, and it voluntarily repaid $200 million from revolving credit facility.
Don't Miss: Will a Boycott Cast a Dark Cloud Over Wal-Mart's Black Friday?