J.C. Penney Scrambles for Cash, Watsa Says BlackBerry Deal Still On: Morning Buzzers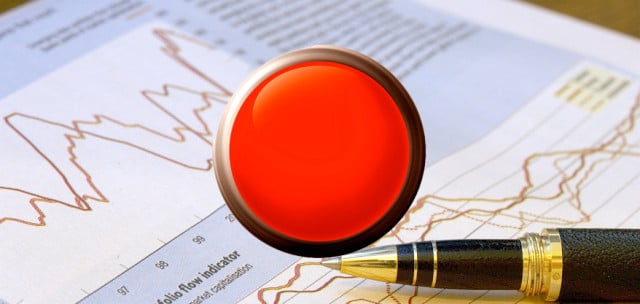 U.S. stock futures rose this morning despite continued debate over the budget on positive economic data showing that the GDP grew in the second quarter and jobless claims unexpectedly fell. The Commerce Department reported that gross domestic product grew at a 2.5 percent annualized rate in the second quarter. A report from the Labor Department showed that the amount of Americans who filed for unemployment benefits dropped last week.
Futures at 8:30 a.m.: DJIA: +0.23% S&P 500: +0.25% NASDAQ: +0.50%
Here's your cheat sheet to what's buzzing this morning:
Nokia Corp.'s (NYSE:NOK) board is reportedly discussing a tie-up with Alcatel-Lucent (NYSE:ALU) as one of the options Nokia is exploring in the wake of the sale of its devices and services unit to Microsoft (NASDAQ:MSFT), although no official discussions with Alcatel have taken place, the Wall Street Journal reports. Nokia is focusing on its wireless holdings and its mapping software in the wake of selling its handset business. A person familiar with the matter who spoke to the Journal said that as of right now Nokia is still far from certain about its future plans.
J.C. Penney (NYSE:JCP) is reportedly trying to raise capital before the holiday shopping season after shares fell 15 percent on Wednesday after analysts speculated that J.C. Penney's struggles could leave the retailer strapped for cash by October. People familiar with the matter who spoke to the Wall Street Journal said that J.C. Penney is looking into borrowing cash to get through the holidays as former CEO Ron Johnson's efforts to turn the company around have failed. Goldman Sachs (NYSE:GS) was named as a possible investment bank the retailer may look to borrow from.
BlackBerry (NASDAQ:BBRY) has been quiet about its possible buyout by Fairfax Financial Holdings, which has led some to speculate that the deal could be in trouble. Fairfax CEO Prem Watsa told the Associated Press that his firm, which is BlackBerry's largest shareholder, remains committed to buying the struggling smartphone maker. Fairfax has offered $4.7 billion for BlackBerry, but the company's shares fell on Wednesday on fears that the deal may not go through.
Volkswagen's (VLKAY.PK) plant in Chattanooga, Tennessee may be unionizing in a unique fashion, as the United Auto Workers looks to German auto labor union IG Metall for help in organizing the unionization of the foreign-owned plant. The UAW believes it has enough support that it doesn't need a vote from Volkswagen employees at the plant to get recognition from the company, but Volkswagen may be unwilling to support the UAW's efforts without a vote. The UAW has failed to unionize plants of South Korean and Japanese companies in the U.S., and is looking to the Volkswagen plant to pursue its goal of organizing foreign-owned plants in the U.S., according to Reuters.
Follow Jacqueline on Twitter @Jacqui_WSCS
Don't Miss: Does Coca-Cola Support a Rising Stock?