J.C. Penney Sends Mixed Signals: Revived Commissions, Employee Layoffs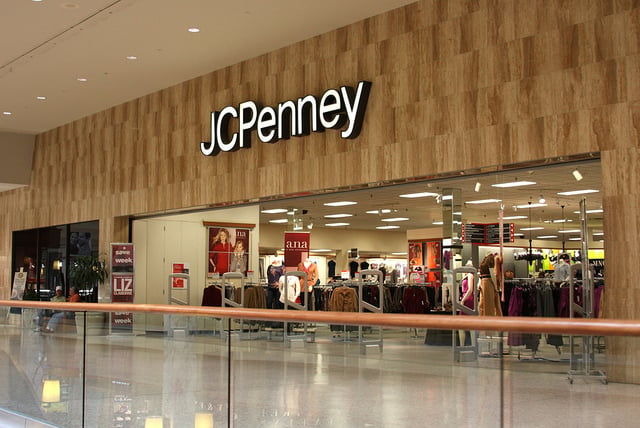 J.C. Penney (NYSE:JCP) shares finished up 1.15 percent sitting at $7.01 at the end of trading in New York, Wednesday, just before the struggling retailer announced that it plans to close 33 stores and lay off about 2,000 employees in 2014. According to a press release highlighted by USA Today, Penney said after the close of the stock market mid-week, "These actions are expected to result in an annual cost savings of approximately $65 million, beginning in 2014."
Also in the release, CEO Myron E. Ullman maintained that, "While it's always difficult to make a business decision that impacts our valued customers and associates, this important step addresses a strategic priority to improve the profitability of our stores and position JC Penney for future success." Penney's announcement Wednesday wasn't exactly surprising news for consumers or investors, considering the Plano, Texas-based retailer has already been suffering declining revenue for many consecutive quarters now; however, the timing of its news release that came on the same day that Penney confirmed the revival of its sales commissions for employees sufficiently confused investors.
According to Bloomberg, a J.C. Penney spokesperson confirmed in a phone interview Wednesday that starting next month, the retailer will start compensating more than 3,000 staff members for their sale closures, reversing former CEO Ron Johnson's decision to terminate the practice during his reign over the retailer. The announcement led Penney shares to rise up to the close in New York, but that was before investors learned of the retailer's store closures and layoffs.
Penney spokesperson Daphne Avila maintained Wednesday the company is now ready to resurrect sales commissions in order to help revive revenue growth and provide an impetus for employees to work to the best of their ability. Avila says that the move is expected to help facilitate more fine jewelry and home furnishings sales, and will help employees reconnect with Penney customers. Penney plans to cut hourly pay for its workers to balance out the increased commission, but it is still unclear how much or what percentage employees will receive in commissions.
So it would seem as though it was a good day for Penney employees up until the market close when company's executives stopped that sentiment right in its tracks, announcing that the retailer would cut around 2,000 jobs. It is interesting that when Avila confirmed the revived employee commission she didn't note that 2,000 of those workers would suffer lay-offs; however, that is yet another missing piece of the puzzle.
Nonetheless, before Penney released its news report after the close in New York, Penney rose 1.2 percent after an analyst for Morningstar Inc., Paul Swinand, said in an interview, "If you're net increasing the amount of service in the store and willing to pay people more, that's a bullish sign." Now that investors have both reports on their hands, it'll be interesting to see how Penney shares fare this week, as its stock price was down -1.71 percent to $6.89 in after hours trading, but rose 1.15 percent before the bell.
More From Wall St. Cheat Sheet: