J.C. Penney Shareholders Never Want Another Ackman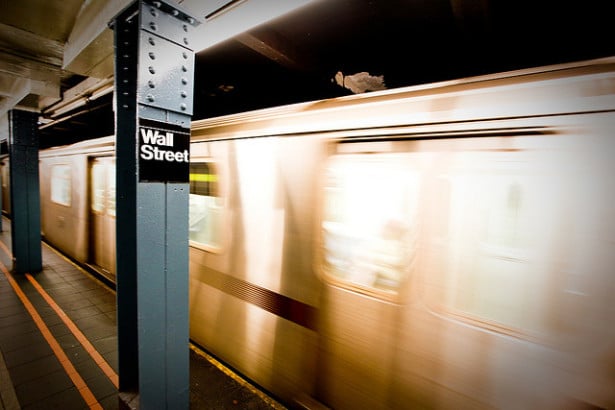 After escalating into a public war of words earlier this month, the disagreement between the majority of J.C. Penney's (NYSE:JCP) board and rouge director Bill Ackman fizzled out last week when the activist investor resigned. However, Ackman's influence left its mark on the company's operations and in the memories of its leadership.
To guard against another takeover where a very vocal investor would accumulate a large stake and attempt to pressure the board of directors to set the company on a trajectory of his or her choosing, J.C. Penny has inked a shareholder rights plan.
In the first full week of August, Ackman wrote a letter to the board that he made public by sending to CNBC as well, arguing that the process to replace current CEO Mike Ullman should be accelerated and completed in 45 days or less. Ackman also alleged that the board had ceased to function effectively because information was not being properly shared and that the board does not have access to independent advice.
In particular, he pointed to the fact that Alix Partners and Blackstone (NYSE:BX) were hired by the JCP board for guidance in financial matters, but both firms had been denied access to relevant information. "It was entirely inappropriate for Mike to terminate the board's advisors without the board's knowledge or consent," he said in the letter. "We are now flying blind."
The board's issue with Ackman, aside from the fact that he made public the internal disagreement, was his support for Ron Johnson, the chief executive he handpicked, who led the company to a 25 percent plunge in annual revenue, a 50 percent decline in stock price, and a 13 percent drop in customer traffic in 2012. The effects of his tenure are still evident in the company's deflated stock price and its dismal second-quarter earnings. While Ackman acknowledged the failure of Johnson, he was not ready to settle for Ullman.
However, the board disagreed. In a rebuttal to the first of Ackman's two letters, Chairman Thomas Engibous argued that J.C. Penney has made significant progress since Ullman returned as CEO in April under "unusually difficult circumstances." In the past four months, Ullman "has led significant actions to correct the errors of previous management and to return the Company to sustainable, profitable growth," he said in his letter. "Mike is the right person to rebuild [J.C. Penney] by stabilizing its operations, restoring confidence among our vendors, and getting customers back in our stores."
During the heat of the argument, analyst speculation turned to how the board could take action against Ackman for disclosing confidential boardroom deliberations. Its choices were not many: One option was to form a special committee that functions as a de facto board, thus excluding Ackman.
But Ackman would then likely sue the company on the basis that the committee "keeps him from carrying out his fiduciary duty," Charles Elson, head of the Weinberg Center for Corporate Governance at the University of Delaware's business school, told The Wall Street Journal. The easier solution would be for the board to refuse to renominate Ackman for the board of directors when he comes up for re-election at the 2014 annual meeting, but his resignation ended that debate.
Still, J.C. Penney wants to prevent any control from being wrested from its board by an activist investor — an individual who uses an equity stake in a corporation to put public pressure on its management. To that end, in a Thursday press release, the company announced it had adopted a shareholder rights plan, which would be triggered if any person or group acquires 10 percent or more of the company's shares or commences a tender or exchange offer that would result in an investor owning more than that portion of the shares.
"The obvious reason is to avert any future situations as arose with Ackman and Vornado [Realty Trust]," Gilford Securities analyst Bernard Sosnick told Bloomberg in a telephone interview. "It was a horrible situation and it puts an end to that." However, J.C. Penney maintained that the decision to institute such a plan was not triggered by any particular effort to take control of the company.
Additionally, the company's "acquiring persons" provisions will not be triggered by Ackman's Pershing Square Capital Management or Vornado Realty Trust so long as their ownership is permitted under agreements that are already in place. While no longer on the board, Ackman still holds an 18 percent stake in the company, although regulatory steps have been taken so that he may exit his position with relative ease.
Follow Meghan on Twitter @MFoley_WSCS
Don't Miss: Big Money Loves These 10 Stocks.