J.C. Penney Soars on Soros Stake and 2 Other Hot Stocks to Watch
J.C. Penney & Co. (NYSE:JCP): Current price $16.63
Shares climbed about 6.8 percent following what was seen as an impressive vote of confidence by George Soros, when it was revealed that  a his Soros Fund Management own a 7.9-percent stake in the iconic retailer on Thursday in a regulatory filing.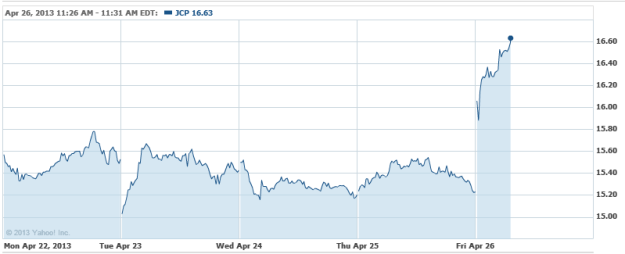 Facebook (NASDAQ:FB): Current price $26.88
On Friday, the stocks were upgraded from Outperform to Strong Buy at Raymond James, which pointed towards the social network giant's strong potential for revenue growth. Analyst Aaron Kessler noted "the expectation for increasing monetization driven by new ad formats" and the "increasing ad load," commenting that "We believe Facebook constrained its ad load in the fourth quarter." Facebook shares shot up over 2% in preopen trading.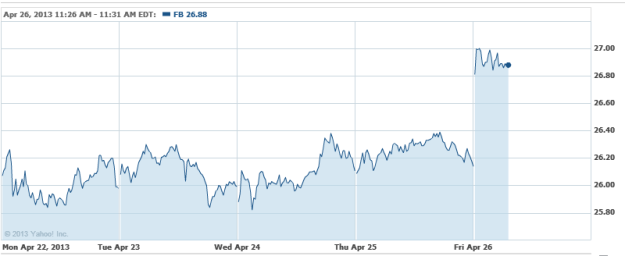 Ford Motor Company (NYSE:F): Current price $13.63
The College for Creative Studies reported Friday that the Ford Motor Company Fund will donate $1 million over five years, reinforcing its commitment to one of the world's top art and design colleges, and in the process giving educational opportunities to Detroit youth. The money will being used to set up the Henry Ford Academy: School for Creative Studies College and Career Transitions Office at the College, along with initiating a Ford Blue Oval Scholarship fund there for graduates of HFA: SCS to attend CCS.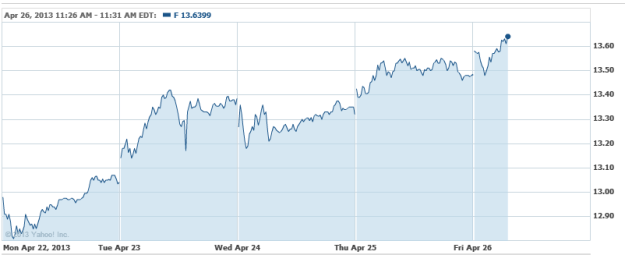 Investing Insights: Can Toyota Continue This Bull Run?