J.C. Penney's Board Addition, TSMC's Strong September, and 3 More Hot Stocks
J.C. Penney (NYSE:JCP): J.C. Penney shares are seeing a needed lift after the company announced that it has brought Saks CEO Stephen Sandove to join the J.C. Penney board of directors in the near future. Investors are right to be pleased, as it was Sandove who led Saks to a successful and lucrative buyout earlier this year.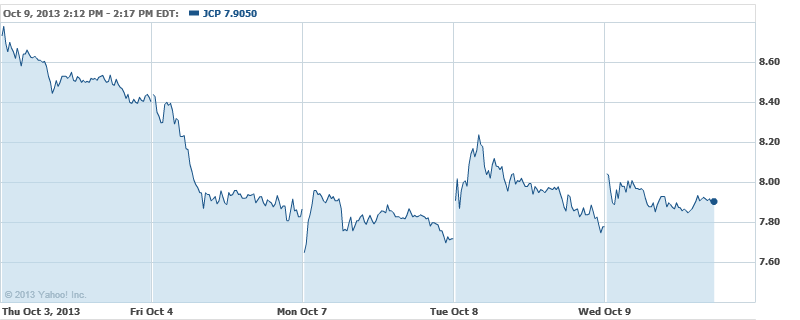 Taiwan Semiconductor Manufacturing Co. (NYSE:TSM): Taiwan Semiconductor reported September sales that grew 27.6 percent over last year, $1.88 billion, as TSMC's third-quarter sales equated to $5.52 billion, in line with its guidance range and slightly above the $5.49 billion consensus. A ramp in 28nm production and decent exposure to the mobile markets has helped Taiwan Semiconductor gain some share on its rivals, though 28nm pricing competition has intensified.

Alcatel-Lucent (NYSE:ALU): French Prime Minister Jean-Marc Ayrault has warned Alcatel-Lucent that the appropriate authorities will not approve its planned layoffs — some 10,000 heads — in the country unless Alcatel properly negotiates a good deal with unions and saves as many jobs and sites as possible. France passed a law earlier this year that makes it easier for companies to fire staff but forces them to negotiate with workers.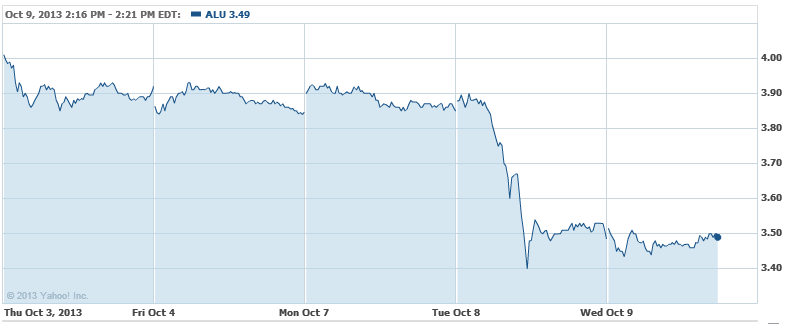 Family Dollar Stores (NYSE:FDO): Family Dollar has reported earnings per share of 86 cents, beating by 2 cents, though revenue of $2.50 billion missed by $0.06 billion. Customer traffic and the average customer ticket were flat during the fourth quarter as gross profit as a percentage of sales rose 90 bps to 34.7 percent due to higher markups and lower freight expenses, which helped the retailer's bottom line.

Gramercy Property Trust (NYSE:GPT): Gramercy has completed a $17.85 million property acquisition, buying up a 220,000 square foot cold storage facility in Yuma, Arizona. The first year NOI is expected to be approximately $1.4 million, Seeking Alpha reports — an initial cap rate of almost 8 percent, with fixed annual rent escalations throughout the lease term.

Don't Miss: Now, Government Contractors Are Furloughing Workers.