J.C. Penney's Finally Coming Around, Honda and Toyota Contend with China, and 3 More Hot Stocks
J.C. Penney (NYSE:JCP): It seems all the retailer needed to initiate a turnaround was to get rid of the guy who was supposed to initiate the turnaround. On Thursday, George Soros revealed that he took a 7.9 percent stake in the company. Combined with the company emerging with a favorable outcome from its fight with Macy's (NYSE:M), a report signaling a year-over-year increase in sales, and Soros and Bill Ackman heavily invested in the company's outcome, things are starting to look up for the embattled retailer.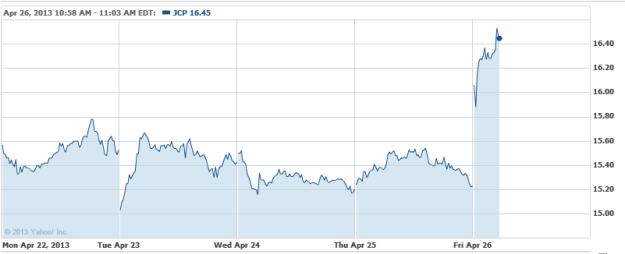 Honda Motor Co. (NYSE:HMC): Despite a recent flair up and some ruffling of navy feathers, a Honda executive has stated that Chinese sales for the company are nearly back to normal, after heavy anti-Japanese sentiment among Chinese citizens caused sales for Honda and fellow Japanese firm Toyota (NYSE:TM) to drop off. The news is a bit of a surprise, given the suffering that the manufacturers have endured as a result of a political territorial dispute with China, and has given American manufacturers an edge in the world's largest auto market.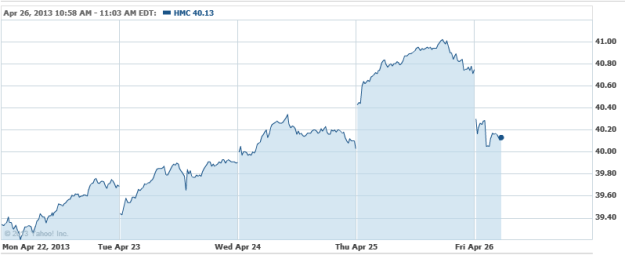 United Parcel Service (NYSE:UPS): The brand known for its iconic brown trucks has formed a pact with the Teamsters union, for two new five-year contracts in the small package and freight business divisions. Scott Davis, UPS chairman and CEO, called the agreements a win-win-win for the companies and shareholders, and evades a strike threat. The agreement covers 250,000 employees, and goes into effect on August 1.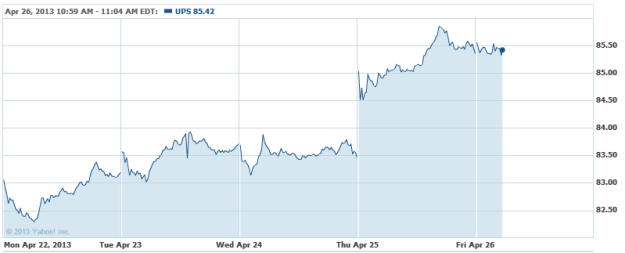 Citigroup (NYSE:C): After the results of the fed's stress test, Citigroup has agreed to a $1.2 billion share repurchase program through 2014, as well as a $0.01 quarterly dividend. The dividend has a forward yield of 0.08 percent, an ex-dividend date of May 2, and payable on May 24.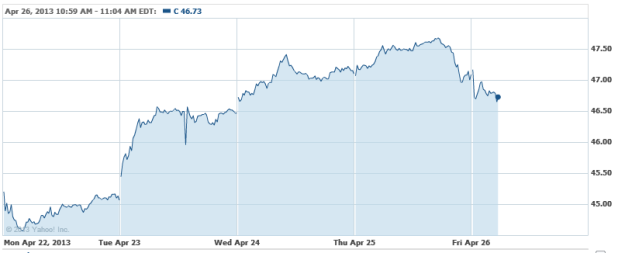 Investing Insights: Should Abercrombie & Fitch Be In Your Portfolio?