J.C. Penney (NYSE:JCP): Though the retailer is on its way back to smoother seas (eventually), but expect a fair amount of blood and gore in the meantime, as J.C. Penney has a lot to endure before things are truly on track for good — at least according to Margaret Bogenrief. Options for financial engineering are running out, and a vast amount of the company's assets have been pledged. At this point, the retailer's sole option is "an old-fashioned, extremely painful and expensive business turnaround."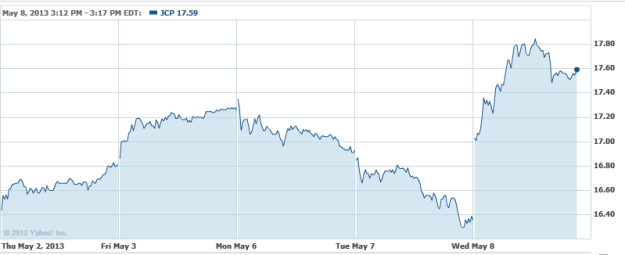 Monster Beverage (NASDAQ:MNST): With annual sales of $10 billion, the U.S. energy drink market is growing substantially, and quickly — despite the numerous health concerns and risks that the beverages are said to pose to younger buyers. Monster owns a good 36.8 percent of the energy drink market, and is expected to return double digit sales growth this year, as other energy drinks such as PepsiCo's (NYSE:PEP) Amp are also expected to perform strongly.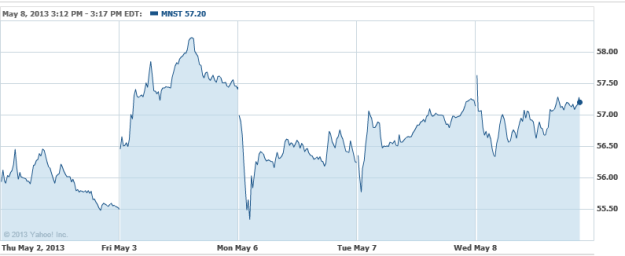 Wendy's Company (NYSE:WEN): Earnings that fell in-line and a revenue miss have caused shares of Wendy's so slope downward. EPS of $0.03 fell in at what analysts were expecting, but revenue of $603.7 million came in over $9 million short of projections. Although same store sales only rose 1 percent, favorable margin improvement helped offset sluggish growth. The company has overhauled 86 locations and outfitted them with Wendy's new image, and that number is expected to rise as the company pushes forward with its new brand identity.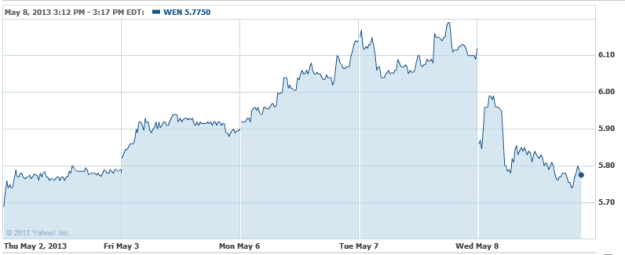 Chevron Corp. (NYSE:CVX): As the company currently contends with setbacks from oil production, the company now must deal with the imprisonment of an Indonesian contractor, who was arrested and sentenced to five years for breaching environmental laws, after noting irregularities in the investigation and trial. The contractor was reportedly lacking the certification necessary to provide oilfield clean-up services it was being paid for. A second contractor four Chevron employees are still in the midst of the trial process.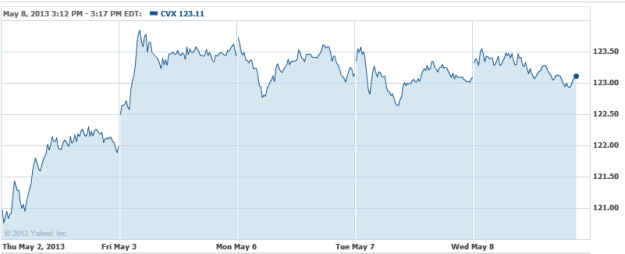 Investing Insights: Which Way Does Panera Go From Here?