J.C. Penney's Martha Stewart Fiasco and 3 Other Hot Stocks
Bank of America (NYSE:BAC): Bank of America's earnings for the past quarter have fallen just barely short of expectations, as the company has posted earnings per share of $0.20, off by $0.02. Revenue narrowly beat projections by $0.2 billion, coming in at $23.7 billion. First-lien mortgage balances were up 57 percent in year-over-year, to $24 billion. "Our strategy of connecting our customers to all we can do for them is working. Solid increases in loan growth to small businesses and middle-market companies, four straight quarters of steady growth in mortgage originations, record earnings in wealth management, and another quarter near the top in investment banking fees show we are balanced, focused and moving forward," said Chief Executive Officer Brian Moynihan.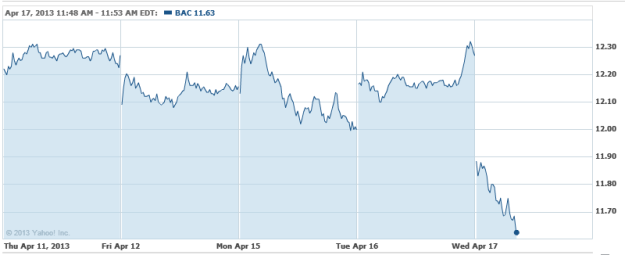 J.C. Penney (NYSE:JCP): As if the retailer didn't have enough headaches already, a New York Judge has put a temporary block on its ability to sell Martha Stewart (NYSE:MSO) goods in its stores, until Thursday, when he is expected to decide whether to extend the block or not, while Macy's (NYSE:M) court appeal is processed. Macy's claims that it has exclusive rights to Martha Stewart wares, but a judge ruled on Friday that J.C. Penney could sell its goods, provided they did not bear her name.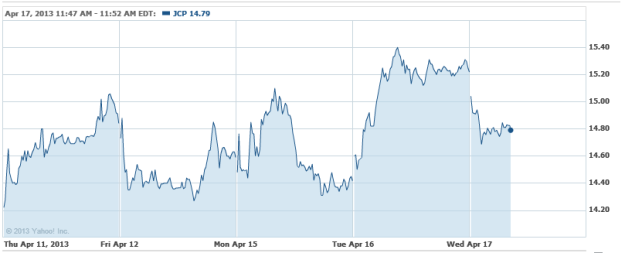 AbbVie (NYSE:ABBV): The former branch of Abbott Laboratories (NYSE:ABT), which parted with the drug giant earlier this year, has announced that it will be laying off hundreds of employees, all of whom work selling heart-related medications for the company. AbbVie is shifting its focus to more primary care, and with the patent rights on the heart drugs running out, the company no longer needs to hock them to doctors.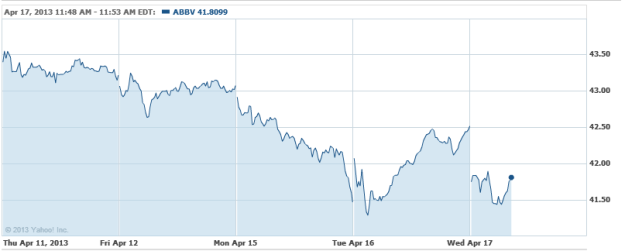 InnerWorkings (NASDAQ:INWK): InnerWorkings made some adjustments to its full year guidance, which it released after the bell on Tuesday, which sent its shares into a nosedive in pre-market on Wednesday. The company now expects earnings per share of $0.40-$0.50 per share, down from $0.57 to $0.61 per share originally. Revenue figures were adjusted from $930-960 million to $900-$930 million. The firm reiterated that it maintains a strong pipeline, and still intends to meet its new business growth targets for the year.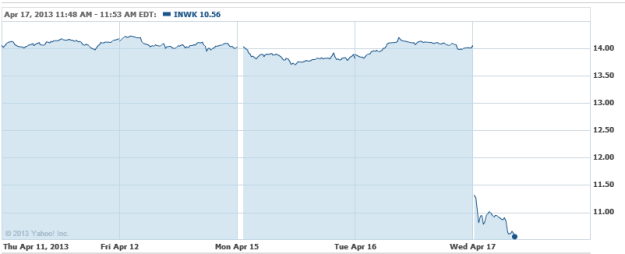 Don't Miss: Will Salesforce Continue Its Bull Run?