J.C. Penney's Share Prices: Sinking Like a Retail Stone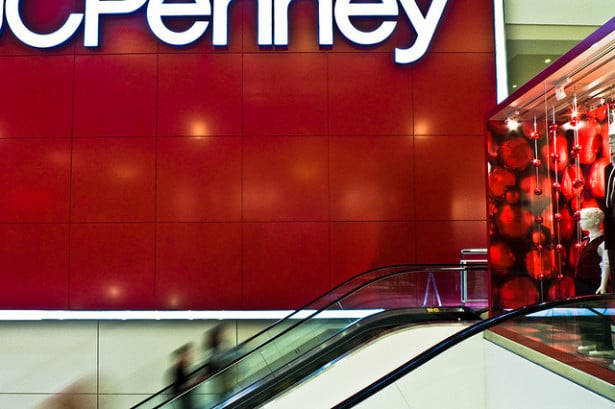 J.C. Penney Co. Inc. (NYSE:JCP) is down on its luck these days, with the pending lawsuit with Macy's (NYSE:M) and shares sinking to a 30-year low on Monday, down 8.3 percent at closing on the New York Stock Exchange — according to Reuters. News that one analyst — Mary Ross Gilbert of Imperial Capital — brought her one-year price target down on shares to $1 from $5 has gained much attention recently. Gilbert also voiced anxiety over the possibility that the company might "engage in a financial restructuring in 2014."
Penney spokeswoman Kristin Hays noted that the company will likely bring in $2 billion in liquidity at the end of the year, and said "We do not comment on what is just one analyst's opinion," when questioned on Gilbert's prediction. "When combined with the reported improvements in our business trends, the need for 'financial restructuring' is purely speculative and not grounded in facts," said Hays.
"Although there remains significant work to be done, the experience, talent and drive of our team is allowing us to confront our challenges head on," said Mike Ullman, Chief Executive Officer of J.C. Penney, in a press release. "We are all dedicated to continuing the momentum underway and restoring J.C. Penney to a leadership position in American retail. It will take time, but we are on the right path with a sound strategy and achievable goals," he said.Last year, J.C. Penny suffered a substantial failure in its re-branding attempt — an expensive failure to boot, what with losses and the price of store remodeling– and according to Reuters the retailer has been struggling to recover ever since.
"Consumer's perception of J.C. Penney's new pricing regime is worse than we though. Looking at shoppers who have been to J.C. Penney since [new pricing was introduced] customers cited bargains as harder to find and few aisles with deals. J.C. Penney shoppers find 'Best Prices' hard to understand, difficult to compare to other prices, and low value for money," said Michelle Clark, a Morgan Stanley analyst, at the time of the re-brand — according to Forbes.
Don't Miss: Here's Why J.C. Penney Was Cursing Twitter Last Week.