Jack Lew to Europe: the World Needs You to Grow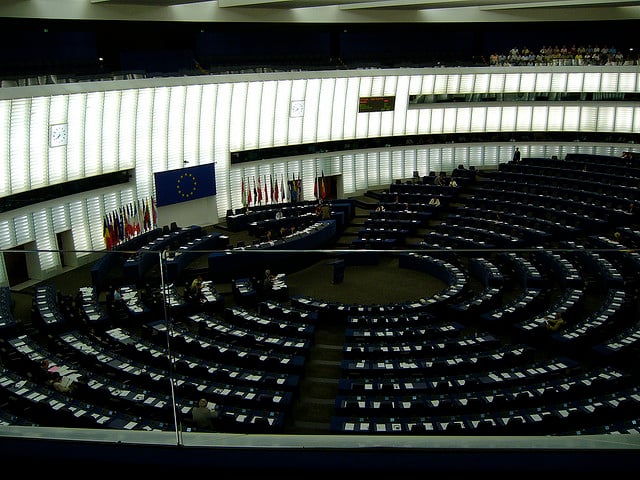 United States Treasury Secretary Jack Lew issued a clear message to Europe this week, appearing on Bloomberg Television to tell the struggling continent that it must grow.
"Europe does need to look at what it can do to get the engine of growth moving again. The world needs Europe to grow," Lew said.
He also said the United States is doing well enough that Europe can look to it for solutions, thinking about it in relative terms. He said, "If you look at Europe, 2 percent is far beyond their expectations," and adding, "I think we're in a place now where the example of the United States is actually a good one."
Specifically, he pointed to the example of capital requirements for U.S. banks, calling it a "sensible" policy. Ironically, this could be putting Greece in a precarious situation, a country Lew is slated to visit, and said would be "a good use of a few hours." The problem for Greece is the budget shortfall they face next month, which could jeopardize the bailout they would receive from Europe's 'troika' of lenders, including the International Monetary Fund. One of the few remaining options to fund Greece's government is tapping the country's bank recapitalization fund, though this poses some problems — they could overleverage their banks, depending on what upcoming stress tests show.
Italy faces its own struggles in looking at Europe's prospects for growth. The Italian central bank forecast contraction of 1.9 percent this year, nearly double its January prediction. The lender also noted that both relative and absolute poverty has increased in the country, with the former up to 12.7 percent from 11.1 last year, and the latter up to 6.8 percent from 5.2 percent from last year.
Meanwhile, Portugal is having rampant leadership problems, as the socialist government wants to renegotiate the terms of their bailout, growing weary of continued austerity measures. Some are now expecting a second bailout, as government incompetence is hiking up interest rates on bonds.
Mark Howden, managing director and head of consumers at Nomura, sounded frustrated when discussing the situation with CNBC, saying, "Ultimately they need another bailout, we're in a situation where it's going to be very, very difficult for them to come back to the markets as they're supposed to. They'll need some further assistance and it's simply the terms under which that assistance is negotiated…we really could do without further political turmoil, frankly, because that just scares investors."
Spain is hardly faring better, though Prime Minister Mariano Rajoy has made it publicly known that he feels his country is about to turn the corner towards growth. His statements face a tough test going forward, as no growth is expected in 2014, and a 1.6 percent contraction is expected for the country this year. Property prices have also fallen nearly 8 percent, back to 2004 levels, as the remnants of a housing bubble still weigh heavily on the economy.
Don't Miss: Are Borrowers Using Credit More Wisely?