Janet Yellen Soothes Investors; Gold Breaks Losing Streak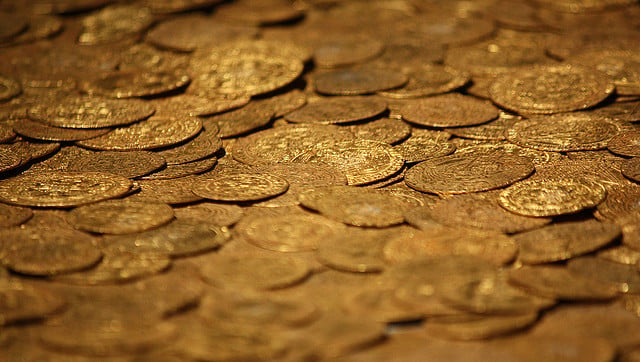 On Thursday, gold (NYSEARCA:GLD) futures for December — the most active contract — jumped $17.90 to close at $1,286.30 per ounce, while silver (NYSEARCA:SLV) futures increased 28 cents to finish at $20.72. It was gold's first gain of the week. Major exchange-traded funds, like the SPDR Gold Trust and iShares Silver Trust, also finished the day higher.
Gold and silver both received buying support as incoming Fed Chair Janet Yellen released her prepared remarks and answered questions before the Senate Banking Committee. She provided an overall sense of loose monetary policy, as unemployment levels still need to see improvement.
"We have made good progress, but we have farther to go to regain the ground lost in the crisis and the recession," said Yellen. "Unemployment is down from a peak of 10 percent, but at 7.3 percent in October, it is still too high, reflecting a labor market and economy performing far short of their potential."
Yellen also noted that the benefits of quantitative easing "exceed the cost" and that there are dangers with ending the central bank's bond purchasing programs too soon. However, she also noted that quantitative easing cannot continue forever.
"It's important not to remove support, especially when the recovery is fragile and the tools available to monetary policy, should the economy falter, are limited given that short-term interest rates are at zero," said Yellen. "I believe it could be costly to withdraw accommodation or fail to provide adequate accommodation. On the other hand, it would be important for us also as the recovery proceeds to make sure that we do withdraw accommodation when the time has come."
By the end of the trading day Thursday, shares of the SPDR Gold Trust (NYSEARCA:GLD) increased 1.2 percent, while the iShares Silver Trust (NYSEARCA:SLV) rose 1.4 percent. Gold miners (NYSEARCA:GDX) Yamana Gold (NYSE:AUY) and Newmont Mining (NYSE:NEM) both jumped more than 2 percent. Shares of Silver Wheaton (NYSE:SLW) surged 3.8 percent.
Don't Miss: Billionaires Love These 10 Stocks
Follow Eric on Twitter @Mr_Eric_WSCS
If you would like to receive professional analysis on miners and other precious metal investments, we invite you to try our premium service free for 14 days.
Disclosure: Long EXK, AG, HL, PHYS