Janet Yellen: What Is the Future of Fiscal Policy?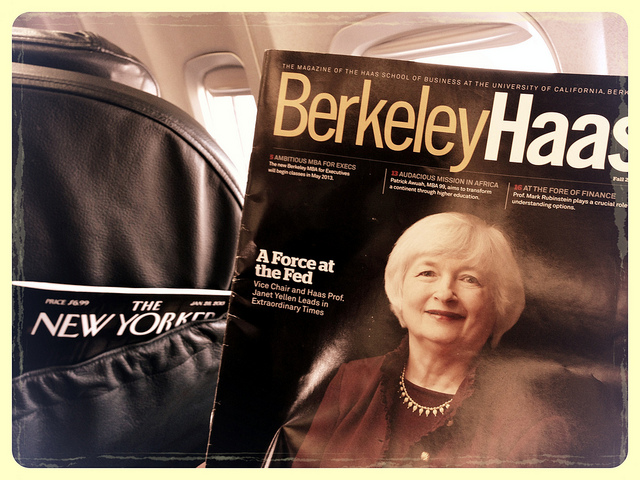 With fiscal policy so up-in-the-air amid the shutdown and concerns over the national spending authority, the nomination of Janet Yellen for Chairman of the Federal Reserve is a breath of fresh air for many finance officials — though not all. "I personally welcome [the nomination] very much," said Ewald Nowotny — Governor of the Austrian central bank — of President Obama's choice in Yellen.  "She is one of the wisest [central bank] governors that we have seen on the world scene," he said.
Yellen comes to the forefront of economic power at a difficult time in financial history, and not just because of the shutdown and debt ceiling, according to The Wall Street Journal. The stimulus effort and plummet of policy rates for both the Bank of England and the Fed was done in recent years to avoid a second Great Depression.  However, now that both the U.S. and U.K.'s economies are healing, it signals a need for policy change — change difficult to pull off successfully.
According to Reuters, Yellen has described what she calls an "optimal policy path" in published research.  This path would allow for short-term inflation above the Fed's 2.0-percent target rate, with the goal of lowering unemployment rates at a quicker pace.
A number of Republican voices have spoken out in criticism of Yellen — Senator Richard Shelby (R-Ala.) being just one. At her 2010 confirmation hearing for the role of Vice Chairman of the Fed, he noted that she was a "Keynesian" — meaning that she would tend to depend on official intervention in order to accomplish growth and hiring.
Regarding her optimal policy path and view on long-term inflation, Martin Feldstein — former senior adviser to President Ronald Reagan — asked "how she feels what would happen if inflation starts rising above 3.0%," adding that he hopes "she would give the answer that that would be a bad thing … that would be a good message for the television cameras."
According to The Wall Street Journal, Canadian Finance Minister Jim Flaherty has been a severe complainant regarding the Fed's bond-buying program and was careful when commenting on Yellen's nomination, saying, "The choice of the chairman of the reserve bank is the president's choice.  And he made his choice."
Others, such as BOE Governer Mark Carney were nothing if not positive.  "It has been a pleasure to work with Janet in her role as vice-chair of the Fed, and I greatly look forward to continuing to work together in her new capacity," said Carney.  Likewise, Mauricio Cardenas — Colombia's Finance Minister — said of Yellen, "She's a person who inspires a lot of confidence … We firmly believe there has to be a clear, predictable path with good information so that there are no scares in the marketplace, as we have seen this year."
Don't Miss: Does the Government Shutdown Threaten the Real Estate Market?