J.C. Penney May Suffer a Double Whammy and 4 Other Hot Stocks
The tripartite courtroom tussle between J.C. Penney (NYSE:JCP), Macy's (NYSE:M) and Martha Stewart Living Omnimedia, Inc.(NYSE:MSO) will resume today, and retailer J.C. Penney faces the prospect of a massive loss on Martha Stewart designed inventory that has already been produced and may not be salable in case the court awards an unfavorable decision. Macy's has claimed that its five-year-old agreement with Stewart bars her from designing any home goods for competitors, and that puts in jeopardy the deal between Martha Stewart and J.C. Penney. Apart from suffering likely losses on dead inventory, J.C. Penney is also scrambling to fill up empty merchandise shelves with Asian manufactured goods, but the catch is that it could take from 75 to 90 days to be manufactured and shipped.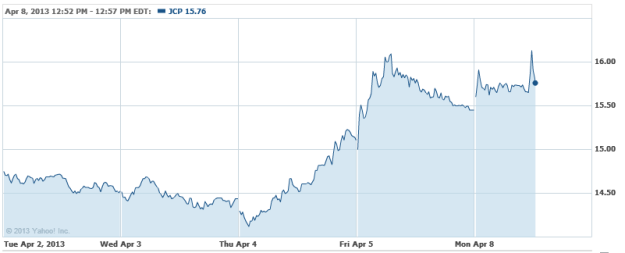 A new bird flu virus strain, the H7N9 flu virus, has appeared in China and infected 24 people of whom seven have died. The World Health Organization is likely to send a team of international experts to the country investigate this new avian flu threat, and is conducting discussions in this regard with the Chinese government. This virus previously only infected birds but it appears now to have crossed over to human beings, and officials are at a loss to explain the phenomenon. Scientists are said to be keeping a close watch on whether this could transform into a global pandemic. Airlines stocks such as Alaska Air Group, Inc. (NYSE:ALK) and Delta Airlines (NYSE:DAL) are likely to face the prospect of low passenger volume due to the flu scare.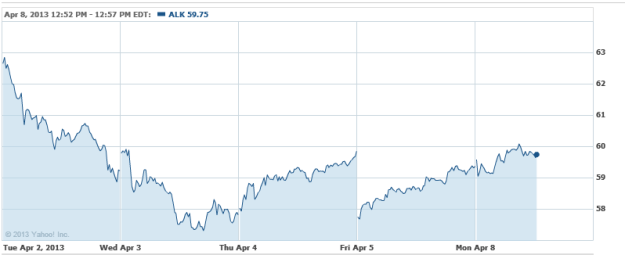 Time Warner Cable Inc (NYSE:TWC) admitted that about 800,000 home-phone customers were potentially affected due to technical problems that were preventing them from placing or receiving calls on an intermittent basis. "There's a technical issue preventing a limited number of our home phone customers from placing or receiving calls on an intermittent basis," the company said. "Our engineers are working on the problem to restore service as quickly as possible."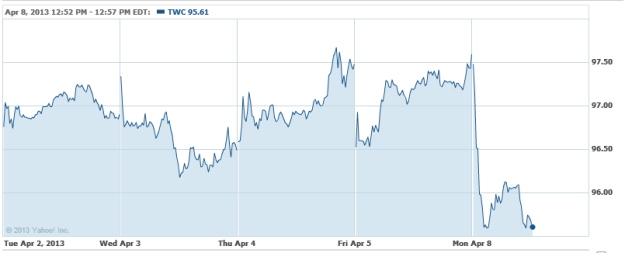 Don't Miss: Ford and GM Brag About This Weeks Car Sales Data.