JCP's Struggle Has Frustrated Ackman; Here's His Plan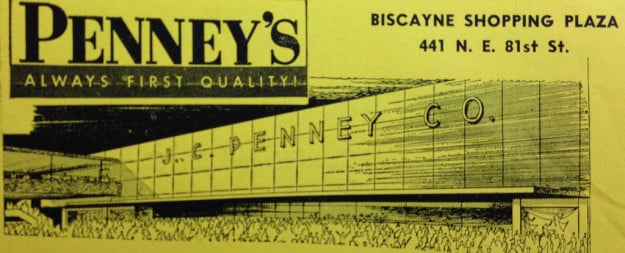 A recent flood of letters between J.C. Penney (NYSE:JCP) shareholder William Ackman and J.C. Penney chairman Thomas Engibous show the magnitude of the company's problems and foreshadow a fight over its future direction.
"The Company has made significant progress since Myron E. (Mike) Ullman, III returned as CEO four months ago, under unusually difficult circumstances," Engibous said in a Thursday press release. "Since then, Mike has led significant actions to correct the errors of previous management and to return the Company to sustainable, profitable growth. Mike is the right person to rebuild [J.C. Penney] by stabilizing its operations, restoring confidence among our vendors, and getting customers back in our stores."
Engibous's comments were meant to serve as a rebuttal to a letter Ackman sent to the Board of Directors and released to the media. While Ullman was given the CEO position with the understanding that "there would be an effort to rebuild the management team, including a search process to identify his successor," noted the press release, the board "strongly" disagreed with the timeline Ackman proposed to identify a successor.
Chief executives have come and gone relatively quickly at J.C. Penney, with its struggle to improve sales as the backdrop of the company's management reshuffling. In April, Ron Johnson's tenure as J.C. Penney's CEO came to an end. Alongside his name in the history books will be a grim set of numbers that characterized the company's 2012 operations: the 25 percent plunge in revenues, the close to 50 percent decline in stock price, the 13 percent drop in customer traffic, and the $2.25 billion in financing it required. These dismal figures came as Johnson attempted to remake the company's image.
In order to steer J.C. Penney away from its image as a discounter, the former CEO believed that the department-store chain needed offer consumers more upscale products instead of the company's traditional private labels that were created in-house, even though these items create a much more profitable business with higher margins.
Johnson transformed the company's pricing structure so that it reflected "everyday low prices" and launched a plan to organize the retailer's floor space into a cluster of small designer boutiques in an attempt to revitalize the company's business. The results of these changes created an even worse financial situation.
Ackman, who sits on J.C. Penney's board, has invested $800 million in the retailer and publicly supported Johnson's turnaround for quite some time. He even hand picked the chief executive for the leadership role. But even Ackman eventually expressed the belief that Johnson had made "big mistakes" and that the impact of his turnaround plan had been "very close to a disaster."
When Ullman returned as chief executive — a position he held before Johnson — the move was praised as smart, even though J.C. Penney shares gave up 15 percent of their value during his first tenure, from 2004 to 2011. Fears are now mounting that Ullman will not be able to engender a comeback, at least not quickly enough: analysts downgraded  J.C. Penney's stock this week on that very concern.
Stating in a Thursday letter that he is "very concerned about the future of J.C. Penney," Ackman pushed for the company to find a new leader within 30 to 45 days, CNBC reports. He believes that the number of candidates for the position are limited, so any hiring process would not take long.
Comparatively, Ackman noted, the board of directors has taken a slow approach to find a new, long-term CEO. The question of succession was not put on the agenda until July 22, he said, and according to him the board plans on using a search firm — which, in his opinion, is not a prudent use of time.
"Considering the scale of J.C. Penney, the seriousness of the issues it faces, and the complexity of its business, there are only a handful of executives with sufficient talent and experience to take on the CEO role," Ackman wrote. "We need a CEO with extensive, ideally department-store retail experience, strong operational skills, and a strong public company track record."
Ackman even tempted the board with this promise: "Allen Questrom, who saved the Company once before — the stock rose from $13.94 to $39.10 during his four-year tenure — has agreed to return as Chairman of the board and assist in the turnaround as long as we hire a CEO that he supports."
The hedge fund manager has also already penned a response to the board's press release, in which he widens the argument and demanded an immediate board meeting and new board chairman.
"Directors must put personal relationships and issues aside that might color their decision-making process," wrote Ackman. "The board must be led by a Chairman who is unbiased, can make decisions without regard to personal relationships, and focused only on what is best for the corporation."
Ackman outlines his problems with the current management in the letter. He writes that the board has ceased to function effectively because information is not being properly shared with the board, and the board does not have access to independent advice.
In particular, he pointed to the fact that Alix Partners and Blackstone (NYSE:BX) were hired by the board for guidance in financial matters, but both firms have been denied access to relevant information. "It was entirely inappropriate for Mike [Ullman] to terminate the board's advisors without the board's knowledge or consent," Ackman said. "We are now flying blind."
Follow Meghan on Twitter @MFoley_WSCS