Jim Chanos: China's Appearances May Be Deceiving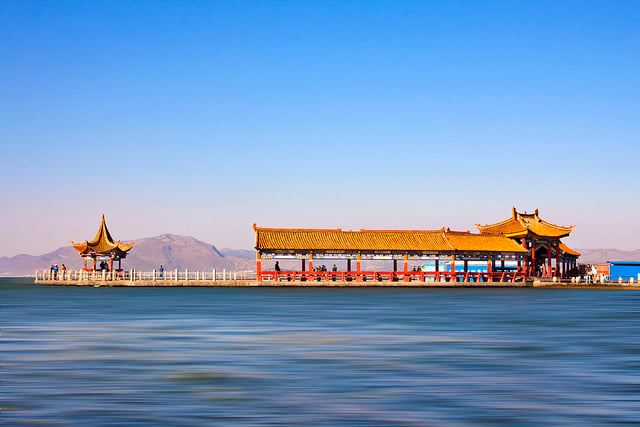 Jim Chanos, the founder of Kynikos Associates, had some words of warning to stern believers in the booming Chinese economy.
Chanos had many comments on how the Chinese economy is not nearly as strong as it would seem. Though economic indicators released on a worldwide stage have generally been positive, and in line with a recovery that is just now building momentum, Chanos presents his own set of data and observations that tell a different story. Moreover, his concerns have little to do with the tapering of American quantitative easing, which has been a bugbear for emerging economies ever since it was projected earlier this summer.
Chanos first points to the Chinese credit system, which has ballooned to incredible levels over the past few years. Levels of new debt has risen between 30 and 40 percent per year, according to his calculations. If one assumes that China's economic growth will fall in line with the government goal of 7.5 percent, then that still means that debt is outpacing growth by a factor of 25 percent, meaning that it will double once every three years compared to growth. This is especially problematic for certain municipalities, who have gotten around rules preventing borrowing by creating companies to finance construction projects.
He also pointed to investments in infrastructure as a sign of weakness, rather than a sign of strength, as they indicate that China's economy continues to be fueled by those types of developments and expansions instead of real consumer demand. One example that Chanos uses is airport construction; 50 new international airports were approved in China a short time ago, whereas only 5 or 6 are necessary by Chanos's count.
One implication of a possible Chinese slowdown would be in the markets for raw materials, such as iron ore. Already, China is by far the leading importer of such materials, and, were they to stop building so much additional infrastructure, demand on a global scale would fall sharply. This, in turn, would cause a dramatic drop in prices, and it would hurt producers of the materials such as many African nations.
Chanos's closing words concerned the difference in growth between the Chinese economy and Chinese equity markets. While the Chinese economy has nominally expanded by four times in the last ten years, equity markets have hardly gained any value. This is just one factor in a slew of data that could cast a shadow of doubt upon the strength and resiliency of the Chinese economy, which is one of few that so far has not faltered due to sinking investor confidence and the tapering of quantitative easing.
Don't Miss: Which Countries Are Prepared to Handle Another Financial Crisis?