Jim Cramer: Are These 4 Portfolios Diversified?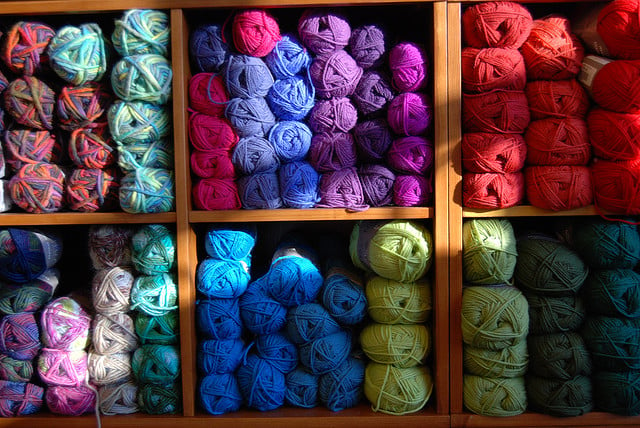 Diversification is one of the most frequently stated concepts in investing. However, it is also something that is often misunderstood. Diversification means not only buying several different stocks, but having a portfolio comprised of stocks that will not all respond similarly to certain market forces. This requires not having too many stocks in a given sector, and it can also require not having stocks that would be sensitive to news from the Federal Reserve, a change in oil prices, or a natural disaster.
One of Jim Cramer's special features on his Mad Money show is a segment wherein he assesses viewers' portfolios to see whether they are properly diversified or not. Viewers can call in and state the five stocks that are the primary holding of their portfolio, and Cramer will tell them what issues, if any, exist in their balance.
The following 4 portfolios were featured last week on Cramer's show. See if you can tell which portfolios are properly diversified, and which ones need some alterations. Cramer's reaction to each portfolio will be included on the subsequent page.
Portfolio #1
Ford (NYSE:F), Pfizer (NYSE:PFE), General Electric (NYSE:GE), U.S. Steel (NYSE:X), Coca-Cola (NYSE:KO)
Portfolio #1
Ford, Pfizer, General Electric, U.S. Steel, Coca-Cola
Answer: Cramer said that this portfolio was the picture of diversification. With one stock in several major sectors, such as automotive, pharmaceuticals, and consumer goods. The portfolio avoids the trap of placing too much emphasis in any one area. Cramer also noted that this particular portfolio features an exceptionally high yield.
Portfolio #2
Boeing (NYSE:BA), Halliburton (NYSE:HAL), Precision Castparts (NYSE:PCP), Starbucks (NASDAQ:SBUX), Noodles and Company (NASDAQ:NDLS)
Portfolio #2
Boeing, Halliburton, Precision Castparts, Starbucks, Noodles and Company
Answer: Cramer's issue with this portfolio was that Precision Castparts was a supplier of Boeing, meaning that any trouble for the airplane manufacturer would immediately spell bad news for two of the top five stocks in the portfolio. He recommended swapping out Precision Castparts for a stock in a sector not currently covered, such as a pharmaceutical stock. Although Starbucks and Noodles and Company are both in the food service industry, Cramer felt that their cores were independent enough to justify keeping both picks.
Portfolio #3
Hanes Brands (NYSE:HCI), Alcatel Lucent (NYSE:ALU), Western Asset Mortgage Capital (NYSE:WMC), Sirona Dental Systems (NASDAQ:SIRO), Fifth and Pacific (NYSE:FNP)
Portfolio #3
Hanes Brands, Alcatel Lucent, Western Asset Mortgage Capital, Sirona Dental Systems, Fifth and Pacific
Answer: Cramer once again identified two stocks that were very similar to each other with Hanes Brands and Fifth and Pacific, both of which are in the apparel industry. He advised selling one of the two — in his opinion, Fifth and Pacific was the weaker of the two — and adding something different, noting once more that a pharmaceutical stock was absent from this portfolio's top 5 holdings. Cramer did not mind some of the lesser known names in the portfolio, as it can be okay to own stocks that aren't making headlines as long as they are producing satisfactory results.
Portfolio #4
Sirius XM Radio (NASDAQ:SIRI), Barrick Gold (NYSE:ABX), U.S. Steel (NYSE:X), Ford (NYSE:F), Facebook (NASDAQ:FB)
Portfolio #4
Sirius XM Radio, Barrick Gold, U.S. Steel, Ford, Facebook
Answer: Cramer thought that this portfolio was perfectly acceptable. U.S. Steel and Ford make reappearances from the first featured portfolio while this offering adds social media company Facebook and gets rid of a pharmaceutical company. This shows that diversification doesn't mean that every sector has to be represented, just that no one sector is overly represented.
Don't Miss: Chevy's New Colorado Looks Like the Standard-Setter It Needs to Be.