Jim Cramer: Buy Cisco, AMD, and Gogo, But Sell These 2 Stocks
Cisco Systems (NASDAQ:CSCO): Cramer ranked Cisco Systems a Buy. The company is currently trading at just over $24, having remained fairly steady since it posted substantial gains this past May. Cisco recently announced its new network convergence system, or NCS, a network-fabric family that can act as a base for smart internet-based applications. Though it is not expected to make splashed for individual use, the technology may be of vital importance in industries such as health care.

Advanced Micro Devices (NYSE:AMD): Cramer ranked Advanced Micro Devices a Buy. The stock is priced at $3.80 right now, below the $4 benchmark at which Cramer said that he would buy into the company and still a good deal above its approximately $2 value that it was trading at earlier this year. Though the company was recently swapped out of the S&P 500, it has much to look forward to, including a new graphics processing unit set to be unveiled later today and realized value from forecasted sales of PlayStation 4 game consoles during the holiday season.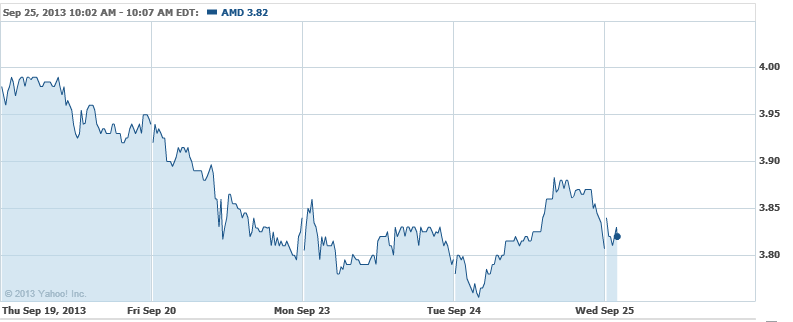 Gogo (NASDAQ:GOGO): Cramer ranked Gogo a Buy. With a current share price closing in on $19, the company has been moving in the right direction over the past month, following declines after its debut this June. Cramer regretted not buying in on the in-flight wireless internet provided earlier, but he said that now was as good a time as any to get on board with the company.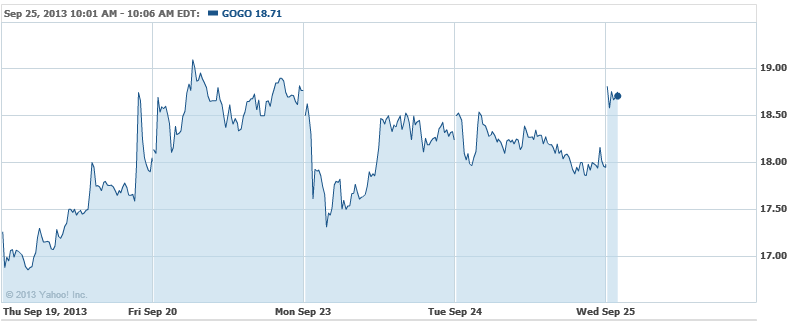 Brunswick Corp. (NYSE:BC): Cramer ranked Brunswick a Sell. At just over $39, the share price for Brunswick represents a massive gain over the course of the last three years in a true rags-to-riches story of the type that stock market investors dream of. However, Cramer said that he just couldn't get behind the company at the current moment because he saw no room for the stock to move upward. He did note that the company remained solid in its fundamentals and that, were the price to drop, he would be willing to reconsider his stance.

UniPixel (NASDAQ:UNXL): Cramer ranked UniPixel a Sell. Currently trading between $17 and $18, the company has held relatively steady over the course of the past several months after a dramatic drop in value this past May. Cramer said that this was not the type of stock he wanted to play with, expressing uncertainty about the company's future. UniPixel's stock may be on an upsurge in the very near future due to news about the company's strengthened partnership with Kodak to develop new technology with regards to touch screens and sensors.

Don't Miss: Is Dish Network Poised to Move Higher?