Jim Cramer: Buy Lennar, Sprint, and Bery Plastics, But Sell These 2 Stocks
Lennar (NYSE:LEN): Cramer ranked Lennar a Buy. Trading at just over $36, the company has rebounded this month from a decline that was most prevalent during the early months of this summer. Cramer sat down with Stuart Miller, the CEO of Lennar, who said that the main driver in demand within the housing industry in the short term was the need to make up for lost production during the economic downturn of recent years. With low interest rates set to fuel additional growth in the industry, Miller said that Lennar's long-term prospects were strong as well.

Sprint (NYSE:S): Cramer ranked Sprint a Buy. With shares currently standing at just over $6, the stock is staring at around a month and a half of downward trends. Cramer talked with Dan Hesse, the CEO of Sprint, who pointed to capital expenditures of the firm as being four times that of previous years as a sign that the company was committed to improving its wireless network. Hesse did note that the loss of Nextel customers would mean that numbers for this year may appear slow, but pointed to long-term trends and his company's recent investments to sell the stock as an eventual winner. Cramer jumped on board, saying that the telecom sector certainly had his eye after record iPhone sales this past weekend.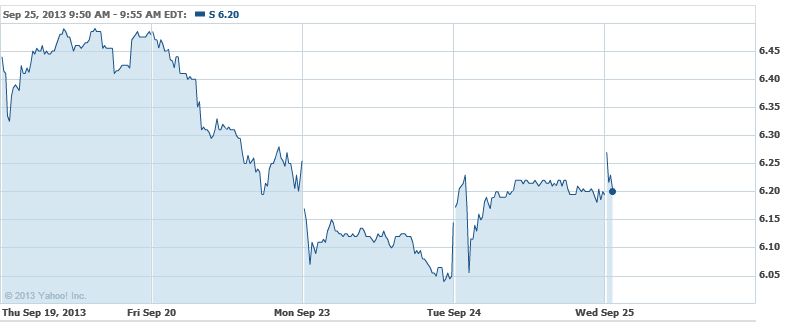 Berry Plastics Group (NYSE:BERY): Cramer ranked Berry Plastics a Buy. At a little above $20, the share price for Berry has yet to recover from the hit that the stock took earlier this month when weaker third quarter sales numbers were released. Cramer discussed the matter with Jon Rich, the CEO of Berry Plastics, who pointed to muted demand and cautious consumers as the cause for the sagging sales data. Cramer remained optimistic, citing the stock's strong performance since its debut about a year ago aside from the recent hiccup. The two also talked about Berry's latest innovation, a recyclable cup that can be used for both hot and cold products.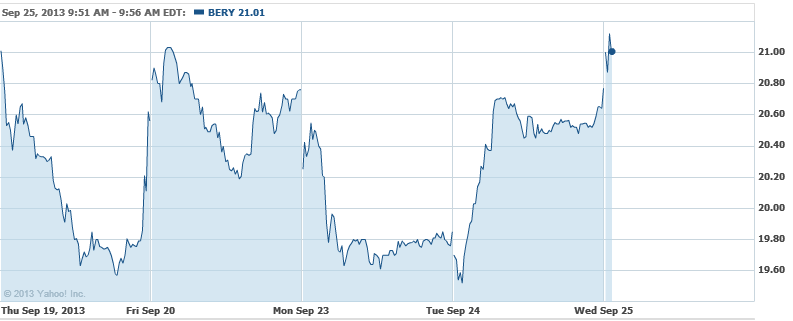 Motorola Solutions (NYSE:MSI): Cramer ranked Motorola Solutions a Sell. With a current share price of around $60, Motorola has shown modest gains so far this month. Cramer, however, was not a fan of the stock, saying that Cisco Systems (NASDAQ:CSCO) was a better company if one wanted to invest in the sector. The company recently won an award for its work in Australia, particularly for its PartnerEmpower program to foster innovation in the area.

Pacific Coast Oil Trust (NYSE:ROYT): Cramer ranked Pacific Coast Oil Trust a Sell. The company is currently trading between $16 and $17, still reeling from the big hit that the stock tanked earlier this month. Cramer was bearish about the company, saying that EOG Resources (NYSE:EOG) was a better buy for those looking for an opportunity in the industry.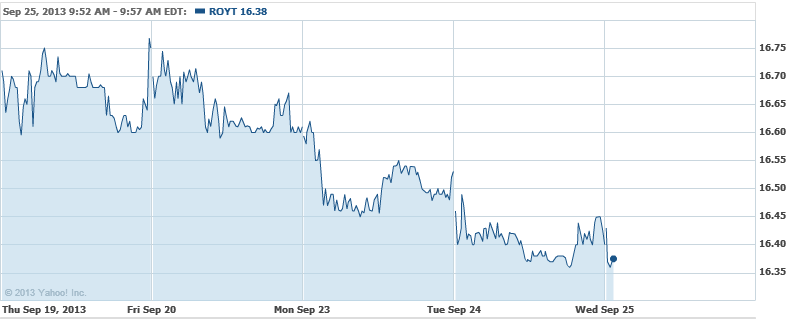 Don't Miss: IDC: Apple Will Get Twice Its Size in China Next Year