J&J: A Really Great Quarter or Just a Good One?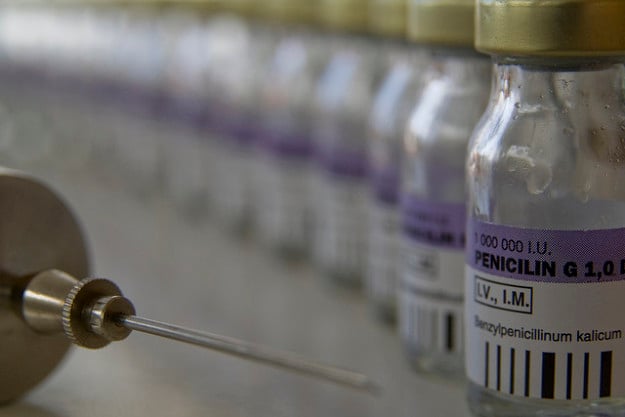 Since 2009, Johnson & Johnson (NYSE:JNJ) has faced a series of quality issues that have resulted in numerous recalls, withdrawing products ranging from hip-replacement parts to contact lenses to glucose meters to birth control pills. A recall is never a decision that a health care company wants to make, especially as lawsuits can flood in afterwards, and sales are likely to collapse.
But it is a decision J&J has made numerous times over the past few years, costing the company hundreds of millions of dollars in lost sales while also damaging its reputation with consumers and leading the U.S. Food and Drug Administration to monitor some of its manufacturing plants.
But J&J appears to be recovering from the recall and manufacturing problems that cut into sales in the past. The health care company's second-quarter profit more than doubled due to higher sales of prescription drugs and medical devices. The comparison between last quarter's results and those of the year-ago quarter were made easier by the fact that J&J faced $2.2 billion in charges related to an acquisition, litigation, and asset write downs.
J&J easily beat analysts' forecasts. The company reported Tuesday that it generated $3.8 billion, or $1.33 per share, up from the $1.41 billion, or 50 cents per share, it earned a year ago. Excluding special items such as expenses from litigation and an acquisition, the health care company earned $1.48 per share, while analysts polled by Thomson Reuters expected $1.39.
Wells Fargo analyst Larry Biegelsen said earnings beat estimates because of unexpectedly strong sales, a lower tax rate, improved margins, and a gain of $213 million from the sale of an Elan stake J&J acquired in 2009 as part of a deal to develop a treatment for Alzheimer's disease.
Still, "it looks like it was a great quarter, when it was really only a good quarter," Edwards Jones analyst Judson Clark told Reuters.
Revenue climbed 8.5 percent to $17.88 billion, above Wall Street's prediction for $17.71.
"Our strong second-quarter results reflect the progress we've made against our near-term priorities of delivering on our financial commitments, restoring a reliable supply of over-the-counter products to consumers, continuing the successful integration of Synthes, and building on the momentum in our pharmaceutical business," J&J Chairman and CEO Alex Gorsky said in the earnings press release.
Momentum in the company's pharmaceutical business was a factor. Sales of prescription drugs rose 11.7 percent to $7.02 billion based on strong performances of Remicade, the company's treatment for arthritis; Stelara for psoriasis; and Zytiga for prostate cancer. In addition, sales of medical devices rose 9.6 percent to $7.19 billion, aided by the company's recent acquisition of Synthes, which manufactures devices used for trauma procedures. But sales of consumer medicines rose just 1.1 percent to $3.66 billion, with weakness appearing in both the United States and overseas markets. In particular, U.S. sales continued to be affected by recalls of Tylenol, Motrin, and several over-the-counter medicines that have experienced quality-control lapses in the past three years.
Despite the slight setback in consumer medicines, J&J raised its full-year earnings forecast by several cents to a range of $5.40 to $5.47. The company earned $5.10 per share last year.
After the report was released, shares rose as much as 1 percent to $91.34, and the company's stock has gained close to 30 percent this year to date.
Follow Meghan on Twitter @MFoley_WSCS
Don't Miss: Will These 5 Fixes Help Out Obamacare?