J&J: Adding Another Pearl to its Acquisition Necklace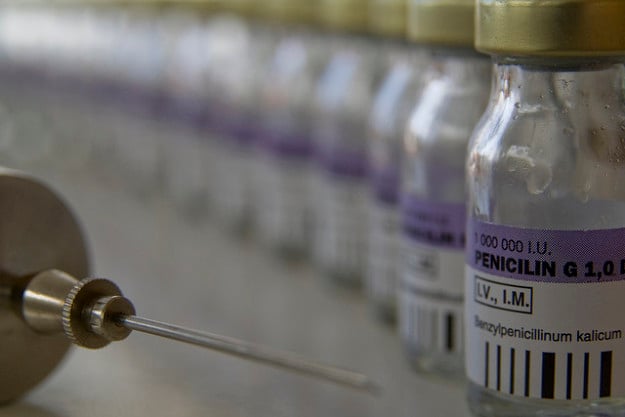 Johnson & Johnson (NYSE:JNJ) announced Monday that it would buy privately-held Aragon Pharmaceuticals for as much as $1 billion.
Like many major pharmaceutical manufacturers, including Pfizer (NYSE:PFE) and AstraZeneca (NYSE:AZN), Johnson & Johnson has been aiming to strengthen its new drug pipelines and expand uses of older drugs to improve the company's overall profitability. To combat falling sales and profits; AstraZeneca has been following a strategy pioneered by Bristol-Myers Squibb (NYSE:BMY), known as "string of pearls," meant to strengthen revenue through the acquisition of small- or mid-sized companies.
While earnings have been falling for the past four quarters, revenue has generally increased, and shares Johnson & Johnson have outperformed rivals Pfizer and Novartis (NYSE:NVS). This year to date, Johnson & Johnson's stock has gained 21.12 percent, compared to the 15.99 percent increase for Pfizer and the 14.75 percent rise for Novartis. The problem for Johnson & Johnson has been the ongoing plague of recalls, which has cost the company a hefty sum and, therefore, made profitability a pressing issue.
Since 2009, Johnson & Johnson has faced a series of quality issues that have resulted in numerous recalls, withdrawing products ranging from certain hip-replacement parts to contact lenses to glucose meters to birth-control pills. A recall is never a decision that a healthcare company wants to make, especially as lawsuits can stream in afterwards, and sales are likely to collapse. To give perspective on how destructive recalls can be, manufacturing problems have cost the company hundreds of millions of dollars in lost sales, while also damaging its reputation with consumers and leading the U.S. Food and Drug Administration to monitor some of its manufacturing plants.
The purchase of Aragon is expected to enhance the company's prostate cancer drug-development business; currently, Aragon is in the midst of a mid-stage clinical trial for a prostate cancer drug, called ARN-509, which is currently being evaluated as a treatment for castration-resistant prostate cancer. However, the deal does not include Aragon's treatment for breast cancer, which will be spun off into a separate company, Seragon Pharmaceuticals, before the transaction is completed and run by Aragon's chief executive officer.
"ARN-509 complements Zytiga and provides the potential for exciting, novel approaches to treat prostate cancer patients," Peter F. Lebowitz, Johnson & Johnson's Oncology Therapeutic Area Head, told Dow Jones Newswires. "Prostate cancer is one of our main areas of focus."
Under the terms of the agreement, Johnson & Johnson will pay $650 million up front for Aragon, and a possible second payment of $350 million will be made if certain milestones are met.
Follow Meghan on Twitter @MFoley_WSCS
Investing Insights: Is Johnson & Johnson A Buy At These Prices?