J&J Phasing Out Metal Hip Replacements and 2 Other Dow Movers to Watch
Johnson & Johnson (NYSE:JNJ): Current price $87.70
On Thursday, the orthopedic unit of Johnson & Johnson announced that it is phasing out production of all-metal replacement hips, reflecting an industry-wide movement to abandon the one-time widely used implants due to high early failure rates. In 2010, Johnson & Johnson's DePuy Orthopaedics recalled an all-metal model called the Articular Surface Replacement, or A.S.R., as it was failing only a few years after implant. Artificial hips made from materials such as plastic and metal usually last 15 years or more prior to wearing out. However, after that recall, the firm continued to sell an all-metal version of a popular hip model called the Pinnacle, insisting that the all-metal product was safe and performing equally with other hip replacements, which position it reiterated on Thursday.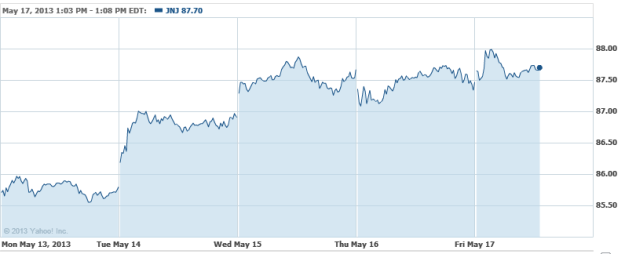 Caterpillar (NYSE:CAT): Current price $87.62
Caterpillar and Mining Machinery Limited have settled all outstanding disputes between them originating out of Caterpillar's purchase of ERA, including its wholly-owned subsidiary Zhengzhou Siwei Mechanical & Electrical Manufacturing Co., Ltd., or "Siwei." Caterpillar reached this resolution with two former directors of ERA, Emory Williams and John Lee, along with two other parties having an interest in the settlement, Mining Machinery Limited and James Thompson III.

3M Company (NYSE:MMM): Current price $111.24
The wholly-owned subsidiary of 3M Company, 3M Touch Systems, announces the availability of its most recent high-performance multi-touch display created specifically for interactive public applications, the 21.5-inch 3M Multi-Touch Display C2167PW. This commercial-grade chassis display is for heavy-use applications which require high-performance multi-touch interactivity, high-definition graphics (1920×1080 resolution and 178 degree viewing angles), and a flat front surface industrial-design capability. Beyond that, the C2167PW chassis display was specifically designed for high-use public environments, containing a robust all-metal housing and an anti-glare touchscreen finish to promote premium image quality in public lighting environments.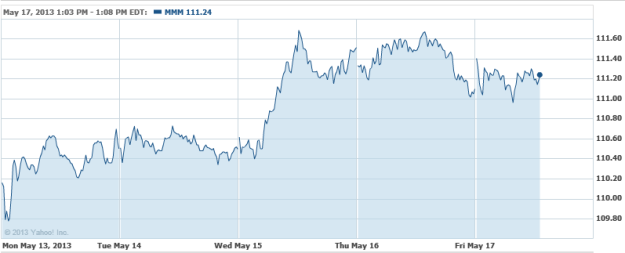 Don't Miss: Is Johnson & Johnson Still a Good Defensive Play?