J&J Snaps Up Hepatitis C Drug, Amazon's New Pay Platform, and 3 More Hot Stocks
Johnson & Johnson (NYSE:JNJ): Johnson & Johnson's purchase of GlaxoSmithKline's hepatitis C treatment has sent Idenix Pharmaceuticals (NASDAQ:IDIX) shares down more than 11 percent, as the move indicates that J&J may be close to ending a partnership with Idenix on its hepatitis C therapies, including the NS5a drug samatasvir, according to Wells Fargo analyst Brian Abrahams. Johnson & Johnson did not disclose the terms of the purchase.

Amazon.com (NASDAQ:AMZN): Amazon has released the Login and Pay with Amazon program, a service that allows shoppers to pay for purchases on third-party sites by logging in with their Amazon accounts. Login and Pay takes direct aim at PayPal and the nearly $30 billion that it processed last year. Like PayPal, Amazon's pricing starts at 2.9 percent plus 30 cents per transaction.

Starbucks Corp. (NASDAQ:SBUX): Starbucks has announced that a new juicing facility in California will quadruple the production of the brand's new Evolution Fresh juice products, attributing the addition of the new location as being a strong step toward securing further market share in the juice industry.

Ariad Pharmaceuticals (NASDAQ:ARIA): Ariad shares are in a 70 percent crater after it was revealed that the company would be abandoning the enrollment of new patients for trials of its Iclusig treatment for chronic myeloid leukemia, brought on by an increase in the rate of cardiac problems in patients who received the drug. Ariad is hoping that with Food and Drug Administration approval it can continue issuing the treatment at a lower dosage.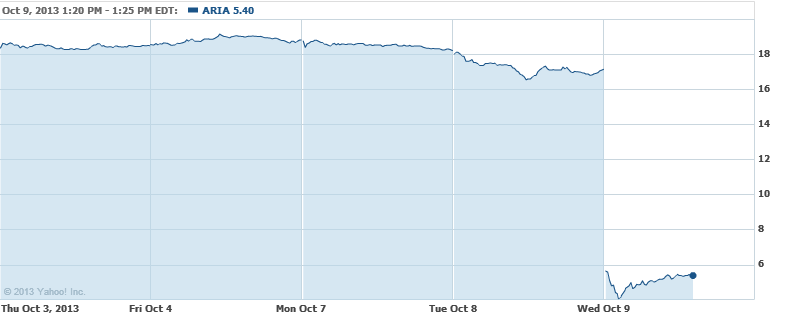 Sears Holdings Corp. (NASDAQ:SHLD): Sears has reportedly sold several of its most profitable locations in efforts to unlock further value for shareholders, and Sears maintains that the upfront cash payment outweighs the loss of operating income.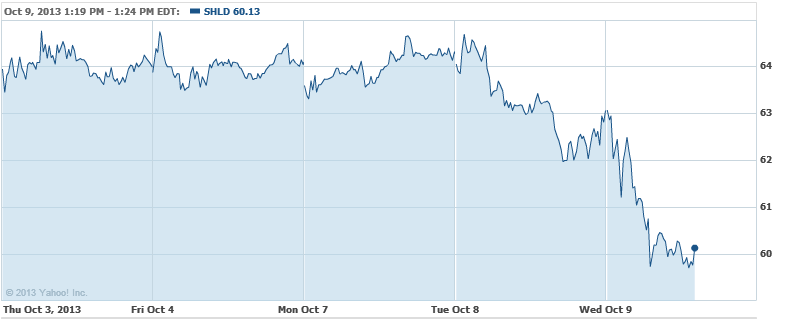 Don't Miss: The Obamacare Saga: Ongoing System Glitches and the Shutdown.