J&J's Cordis Co. Completes Acquisition & 3 Dow Movers To Watch Tuesday
Johnson & Johnson (NYSE:JNJ): Current price $78.41
Johnson & Johnson's Cordis Corporation reported it has completed the purchase of Flexible Stenting Solutions, which develops innovative flexible peripheral arterial, venous and biliary stents.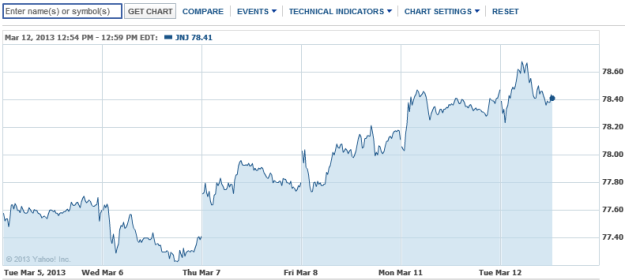 JPMorgan Chase & Co. (NYSE:JPM): Current price $50.32
United States Attorney General Eric Holder has said that it is difficult to prosecute the country's biggest banks, because doing that would have negative implications on the economy, The New York Times reported late Monday.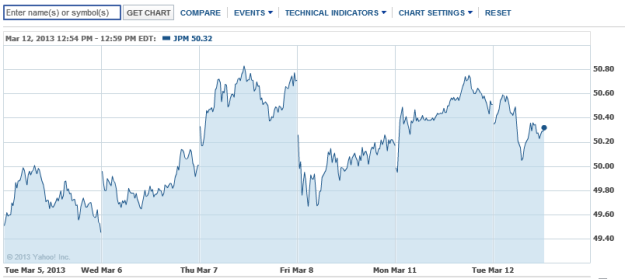 The Coca-Cola Company (NYSE:KO): Current price $39
New York City has vowed to appeal the judge's decision striking down the city's ban on large sugary drinks, said Politico Monday night, adding that  New York Mayor Mike Bloomberg commented that the city is "confident" it will win an appeal.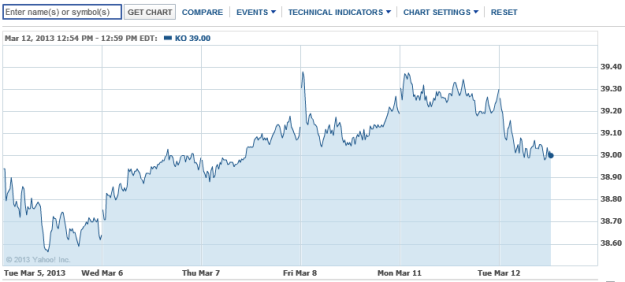 Merck & Co. (NYSE:MRK): Current price $45.05
Merck announced that the Data Safety Monitoring Board of the IMPROVE-IT trial has finished its planned review of study data and recommended that the evaluation continue. Merck is blinded to the actual results of this analysis and to other IMPROVE-IT safety and efficacy data. IMPROVE-IT is an 18,141 patient event-driven trial, and calculated upon the targeted number of clinical endpoints and the rate at which events are being reported. The trial is expected to conclude in September 2014.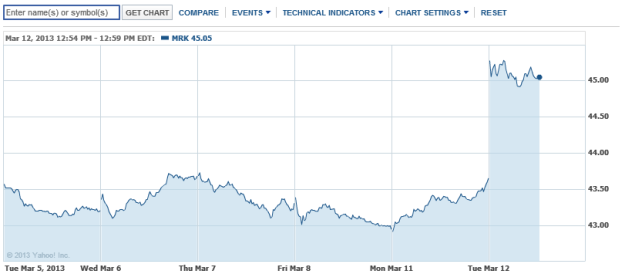 Investing Insights: Is GlaxoSmithKline Still a Worthwhile Dividend Investment?